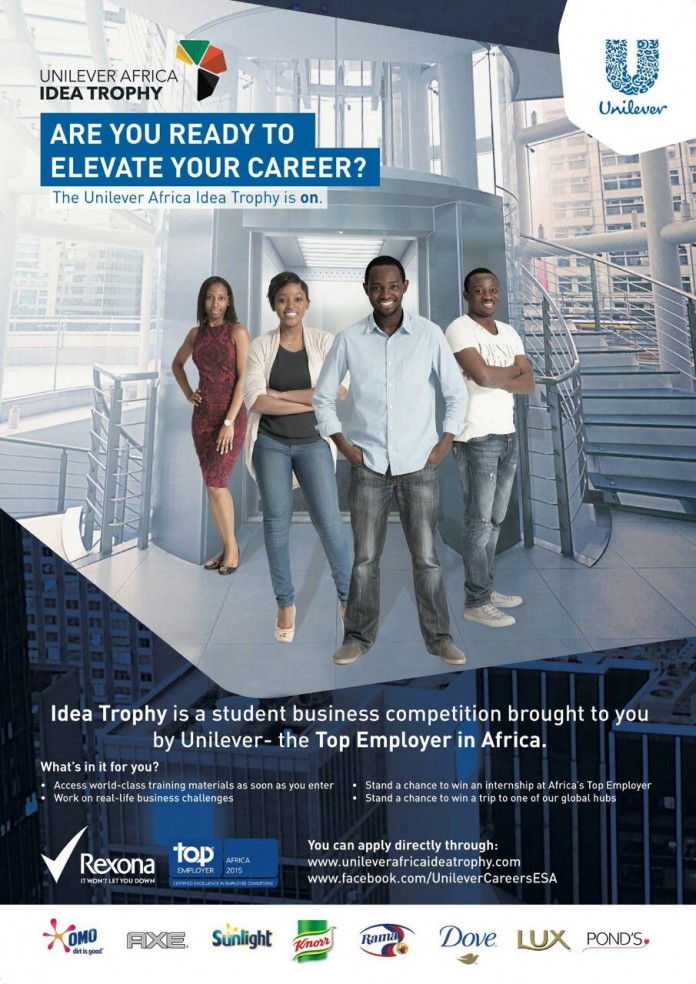 Ideatrophy is an undergraduate students competition that takes place yearly,now in 4th edition in Kenya.
 This time its bigger and even better. You register on
www.unileverafricaideatrophy.com
. The website have educative materials to help you develop your idea after you register. The idea is based on the Brand Rexona just to mention afew but all that information is on the website.
 The first idea submission due date will be on 31st july 2015. Out of all submissions that will be made, 50 best ideas will be selected and those are the people who will be contacted to go for the 2nd stage. They will go for a 2 &1/2 days boot camp where they will be divided in groups of three and given another challenge to tackle. The best group will win an ipad for each  and a trip to South Africa for an African Competition, The first runners up will get a laptop each and the second runners up will get a smart phone each. The fourth and fifth group will get a well loaded unilever hamper. More over, all the finalists will get a chance to intern with unilever.
 Its always good to give it the best shot.