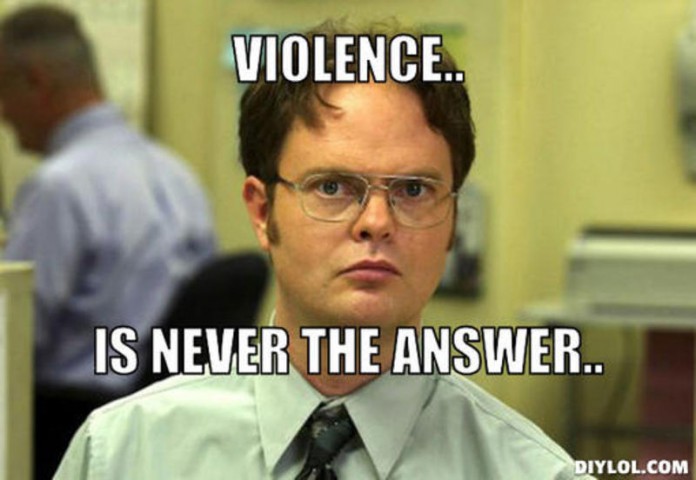 A growing norm in Kenya right now is the ever changing hashtags on social media that #teamkot or rather team Kenyans on twitter go to vent out their issues.
And they are at it again with the #UoNGangs and #campus crime that came about after two students were mob lynched over the weekend in the University of Nairobi after apparently stealing a comrade's laptop and people linking Babu Owino to being behind the gang that committed the atrocities on the poor comrades.
While going over the trend, I couldn't resist the urge to point out the increasing cases of mob deaths in our campuses, KU not excluded in these ordeal. If a comrade steals something, most times they end up dying or permanently incapacitated from the beatings from fellow students. I can't figure out who to blame.. The student who made a bad decision to steal, the students who beat him up instead of handing them over to authorities or the management that so far has remained silent on the issue of mob justice in our campuses.
To the hashtags, there was increased blame on student's leaders influencing and financing gangs that terrorize the student population. Taking innocent lives is the work of monsters but remaining mum on such an issue is the biggest threat to comradeship. No one has the right to take matters in their hands and as much as this aspect may be hard to explain during a mob beating, it starts with you, the sensible comrade.
[mfb_pe url="https://www.facebook.com/permalink.php?story_fbid=1451408445178695&id=100009286614766″ mbottom="50″]
Being someone's puppet to fulfill their political hunger is loss of that dignity that defines our mere relevance in this world. My condolences goes out to the families of all comrades that have died out of these bizarre conditions and hope for better management in future to ensure that students feel safe in their learning environment.
#UoNGANGS
#Campuscrime
#studentsagainstpoliticalgoons.