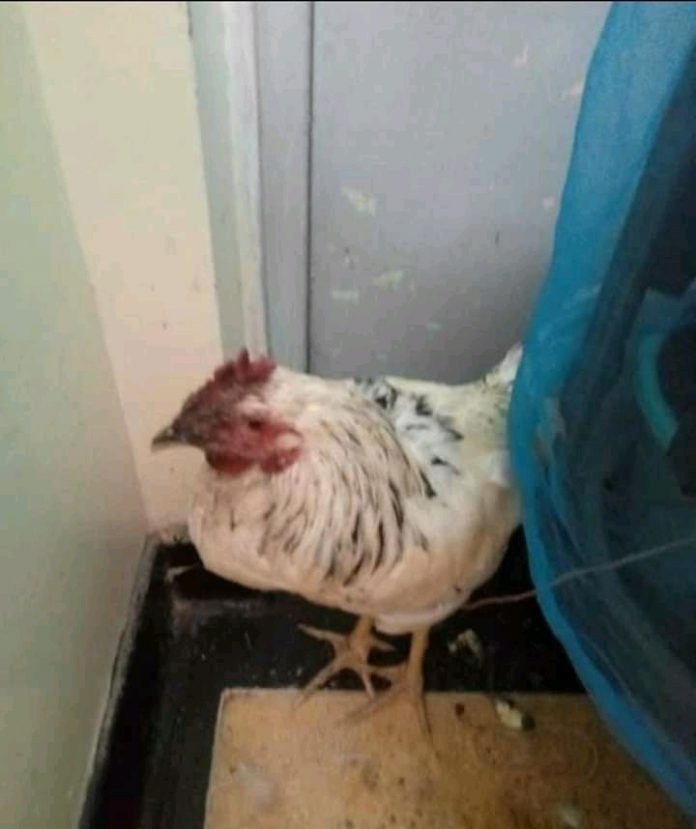 There was a commotion at Kenyatta University as a strange chicken was found in one of the rooms at Kilimambogo Hostel.
The comrades heard an unusual creature's sound and quickly rushed to the scene.
They were shocked after finding out that it was a chicken. No one could explain how it got its way into the scene.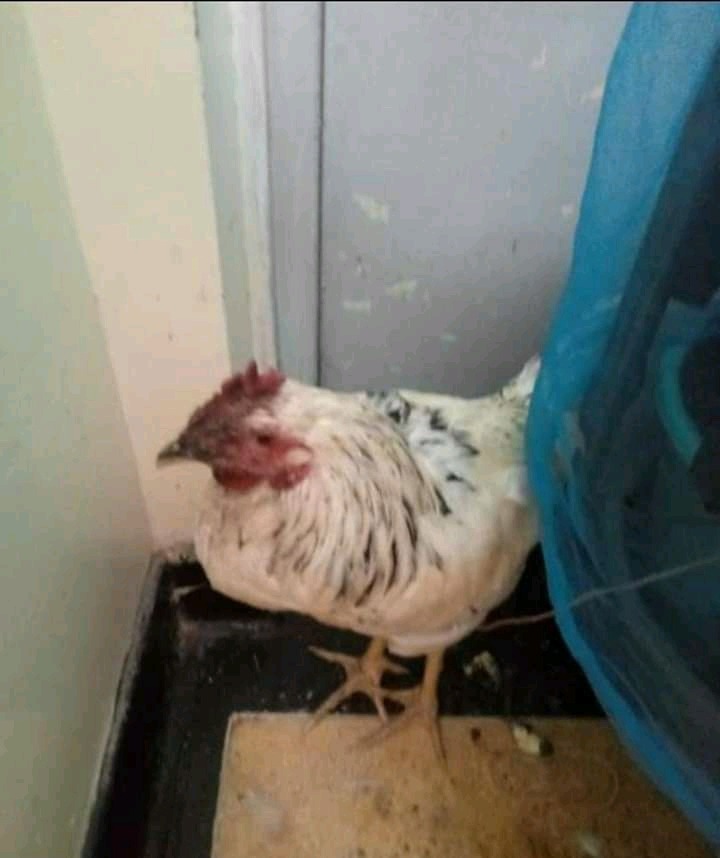 A picture of the strange chicken at Kilimambogo hostel. Photo : Facebook /Ku comrades forum.
Comrades got anxious about the incident and started investigating the unknown source of the strange animal.
It was later discovered that the chicken was brought into the hostel by one of the resident students believed to be a first year.
The controversial freshman was identified as Wafula Dan Wanyama. He allegedly carried the chicken in a sack and entered the university through the gate unnoticed.
Later on, he transported the hen to Kilimambogo hostel where he was allocated a room, and tied it to the bed using a string.
George Okoto, a student leader at the institution shared the photo of the scene on a Facebook page. According to him, the boy hails from kakamega County.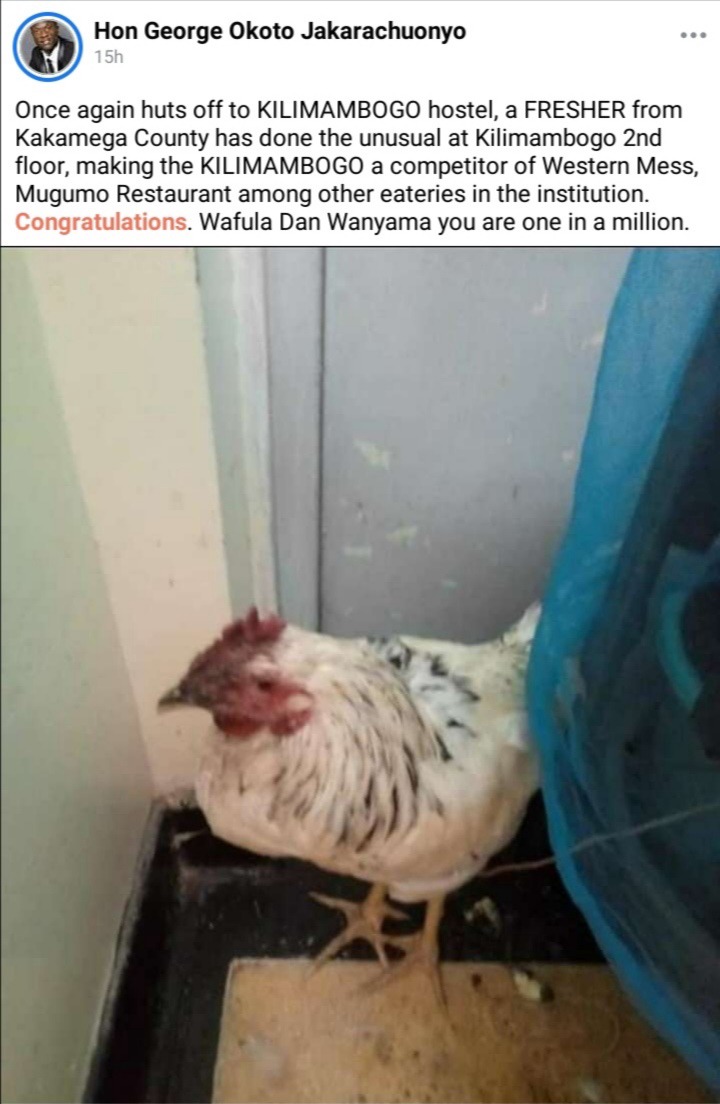 Kilimambogo hostel is known for all kinds of drama and Chaos at the institution. Theft cases are always the talk of the day.
The hall of residence is known as the most mischievous cohabiting center for comrades.
Many female students accompany their boyfriends therein after classes and during their free time. They are believed to enjoy for a couple of minutes before leaving for other activities.
Here are some of the reactions from viewers of the controversial post.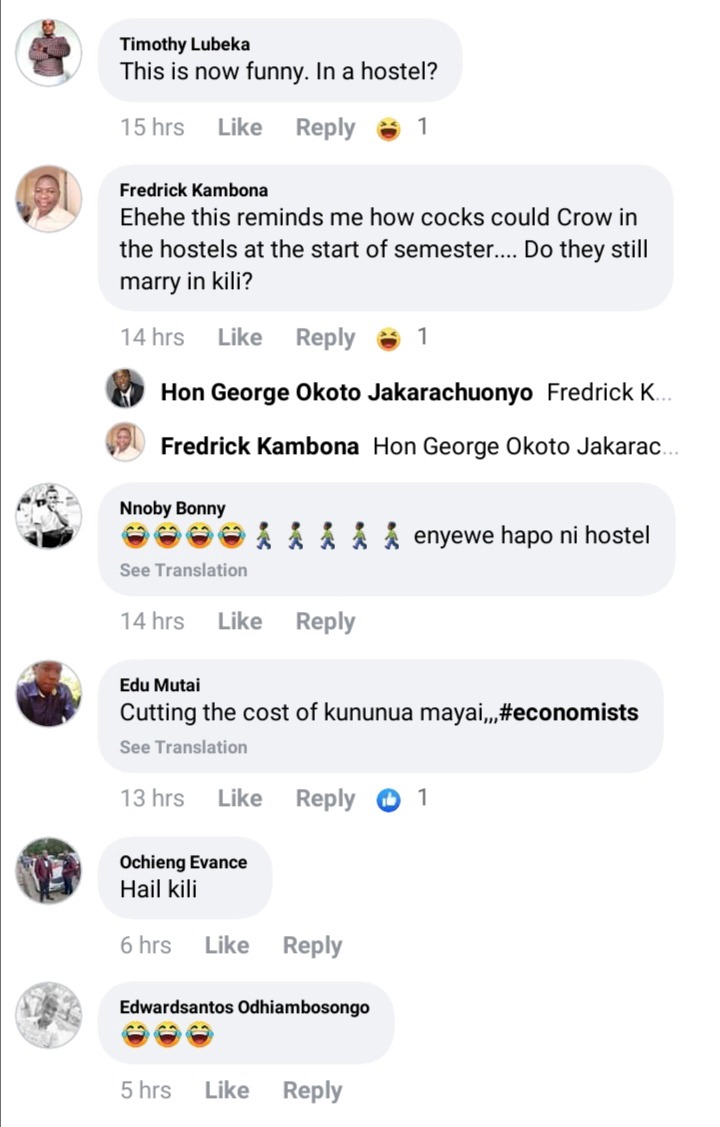 An Alumni by the name Fredrick Kambona narrated his experience at the hostel when he was a Ku student.
Whenever his roommate's girlfriend came to visit, he had to walk away from the room to give them some privacy. He revealed there came a time he could not take it anymore.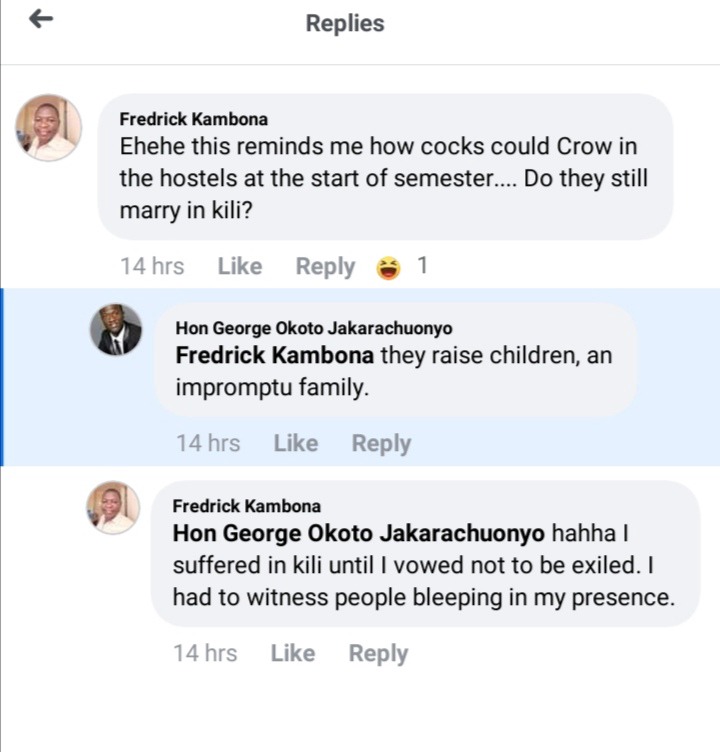 Like the story and leave your comments on the section.