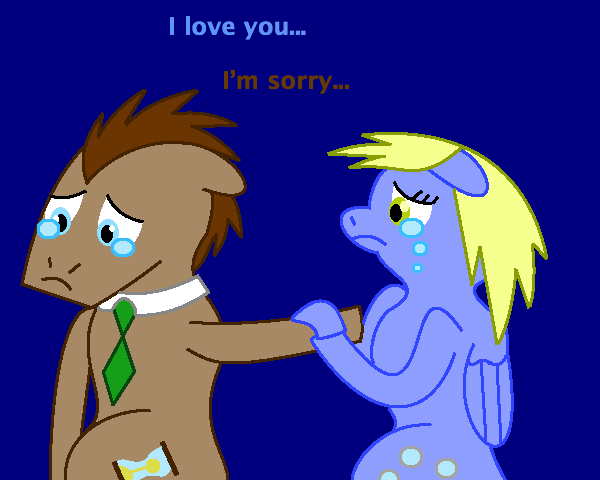 'Joy, can't you resonate with yourself and realize you are growing old my dear? Your age-mates are getting married and you are here, relaxed and not bothered of finding a roof of your own. This is the right time, go out, haunt for a nice man, bring him home, we converse and I will bless you. I cannot imagine departing from earth without seeing the seed of your womb. You are the only one I depend on for continuity of my generation. '
My mother gave me a wise counsel that morning.
Her words, cut through my soul, piercing every flesh in a sensation only explained in a phrase, 'too painful'. Later that week, I was expecting my thirtieth birthday and this fact further added salt to my already sore injury. My heart, had to bear the pain of the weight those words arrived with. My joints twisted and my muscles gave up holding me. Dropping back in my bed was the only option at the moment. In due time, my eyes as the rest of the body, comforted me with a mighty supply of tears. Warming my cheeks down my neck 'tap!' to the ground…
"If only, she knew what had happened…"
***
Life as a freshman at Kenyatta University was hard at times: a world-class institution, almost thrice my hometown. During the period between the first and the third week, one had to go through a ceremonial stage of missing classes. Reason being, you had to find way through the pathways and several similar buildings that caused hindrance to your movement.
One day, I woke up quite well and prepared to walk out normally. Before then, I had some few issues to solve with the administration as appertains to admission process. From my room, I assumed I knew the route to the 'Old Administration Office' where admission process was to be finalized. I boarded 'nganya' the then name for public service vehicles which used to drop us outside the gate. In like ten minutes time we were at the gate. The 'makanga', made his funny noises to alert us that we had finally got to our destination. I proceeded to the gate and did the routine requirements of proofing validity of being a student at the institution. In due time, I walked scot free towards the school but realized I never knew where 'Old Admin' was. I reversed my walk towards the gate t inquire direction from the security personnel.
'Utaenda hivi straight, upige kona alafu ukate left, unyonge right, uzunguke kidogo then urudi nyuma. Hapo ndo Old Admin.'
The not very old lady in Brinks Security uniform tried her best to guide me, but it was in vain. I assumed I got the direction and walked on. Soon I saw a large building on it, in scripted, Central Administration. I mounted a smile on my face and thought loudly, 'Eureka' I discover this all alone. I took my walk onto the entrance and repeated my consultative pursuit and this time I got the right direction but too sketchy.
As you have guessed, yes I got lost. In my other world thinking of going home, he came. Very handsome, dressed to tooth and worn in the warmest smile than I had ever seen before. He walked past me little did I realize he was headed for where I was.
'Hello,'
He took the lead to break the formality.
'Hello too,'
I replied, but only my lips shook, but the voice betrayed me.
'Are you new around? Something tells me so,'
He conversed in what I suppose was his best.
'Yes am new here, if you don't mind, take me to Old Admin please…'
I requested, after which I awarded him that smile in store for 'men'.
He took the lead and helped me in sorting out all that which I requested. Later, we did what people do in formative stages of a relationship before calling it a day.
Mark was an epitome of laugh and love. He was that guy who would injure you but again sooth you to calmness. His presence emptied absence in my heart. All my questions were answered by him. Day in day out, this mutual feeling developed to an extent living without him was not an alternative in my life but a necessity. He was me, and I was him.
Our life as one never lasted long but, cut short when he won exchange learning kitty to University of Ibadan. I remember waving bye to him at the airport and the promises we made to each other of which I faithfully kept. Our communication was intact and to my knowledge all was well.
***
12th Dec, 2013, I can recall well was the day Mark was to arrive in Kenya from Nigeria. Due to his long stay outside home, his family planned a come-together party to welcome him officially. As the 'first lady' I was invited with a very colorful letter. Sealed and sprayed. I wore my best robe hoping that on this day too, he may propose; who knew?
I arrived very early at the site. I helped his family to prepare, to also showcase to them that I was best fit for their son and waited for that moment.
Entertainment pieces were presented as we served the guests with coffee and popcorns. By the time we were done, Mark, who was the awaited guest, arrived with a young lady beside him. He waved to the audience before settling for the seat that was meant for him. As scheduled, he was the last person to present on the stage. I concluded my assignment quick and sat to wait for the moment.
'Ladies and Gentlemen, it has come to that moment that we were all waiting for. A moment that our son, son of the soil, will come on stage and present his best to the audience. Put your hands together for, Mark Omukwanezi.'
The Master of Ceremony that day invited him.
The house was filled with shouts and clapping. I gave a standing ovation for Mark not to appreciate but to be recognized by the audience. When all was well he recited a love poem that sent me to tears. The audience went emotional for a few minutes but came back to normalcy at the end. After this he did that which makes me who I am today.
'My parents, relatives and friends, I am humbled to see you here. I now realize the impact I got to the society that I can draw such a crowd to come and welcome me back home. It is the best act that I have seen since I was born. Today, am going to spill the beans. I want to present to you that who won my heart. Joy, I humbly request that you come up front here…'
People clapped for me as I went forward.
'You have been a great pillar in my life, a very hardworking woman of whom I draw inspiration from. Today I want to thank you for all the good deeds that you gave me. May you be blessed. Have your seat.'
I went back with many questions of which were answered by the succeeding events.
'Maya, come up front here…'
The lady he had arrived with walked to the stage.
'My love, you are the one, who first won my heart. Today, I am here to tell all this people of the – Love Tale- between you and me. In an ample request, will you marry me?'
Mark went on his knees.
'Yes I will marry you,'
The lady responded.
I followed all other scenes in tears as I saw Mark put the proposal ring on her finger. Dimly…
***
'Joy, you have cried a lot this morning, wake now, you will be late for work.'
Mum brought me to my right senses.
END
@SilentNoise
We pen as we receive it
http://silentnoise254.wordpress.com