The Kenyatta University New Prices for Students Kitchen (Mess) have been released. The prices have unfortunately, increased due to the increased cost of living in Kenya.
For alumni students, these prices will shock you as they are the highest since you schooled here. Back when ugali was 7ksh and cabbage 5ksh. With 15ksh, you would be full and have change.
If there was no change, a signed paper with the balance is what you were provided with as credit for your next meal.
Back when eating rice and beans was 22ksh and you were considered a 'dynasty' for being so extravagant. Add a bottle of soda, and you'd need a bodyguard.
And no, those who ate at BSSC were not of our class. Group of schools hao.
Here are the new Kenyatta University food prices / mess prices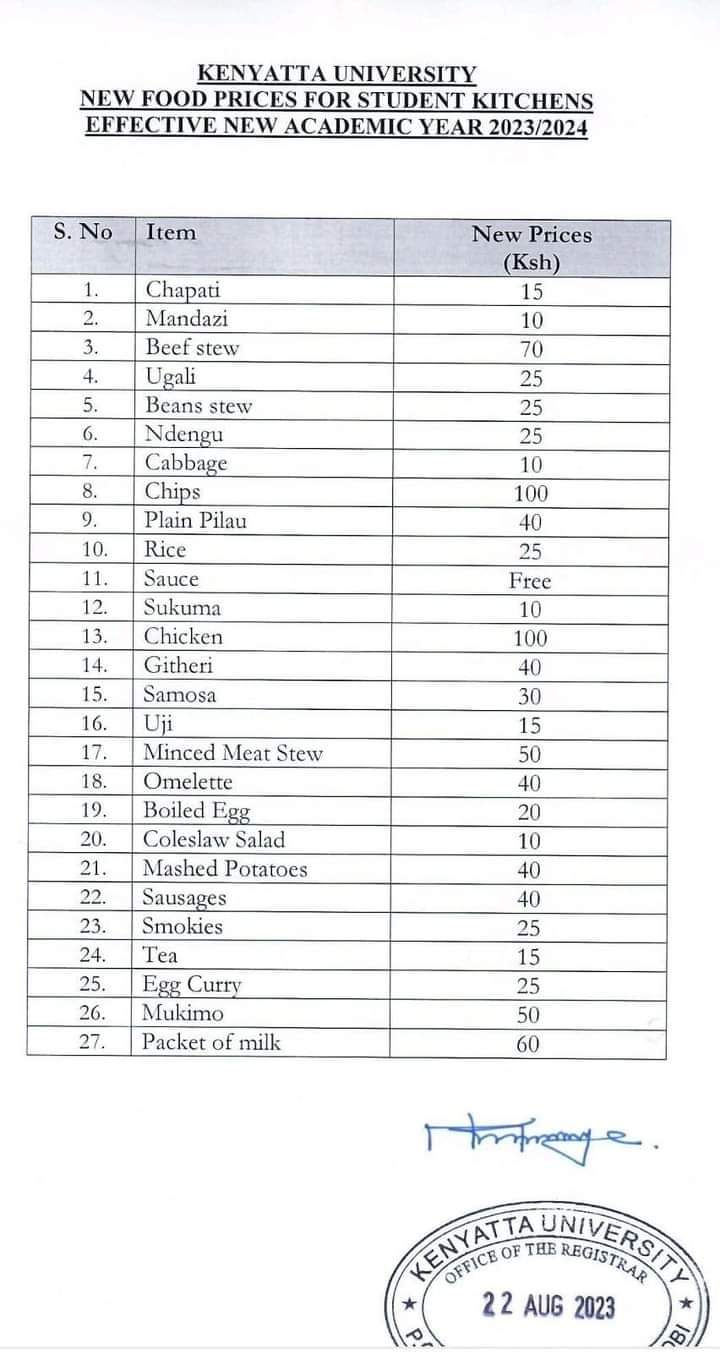 What food do you enjoy the most in this menu?