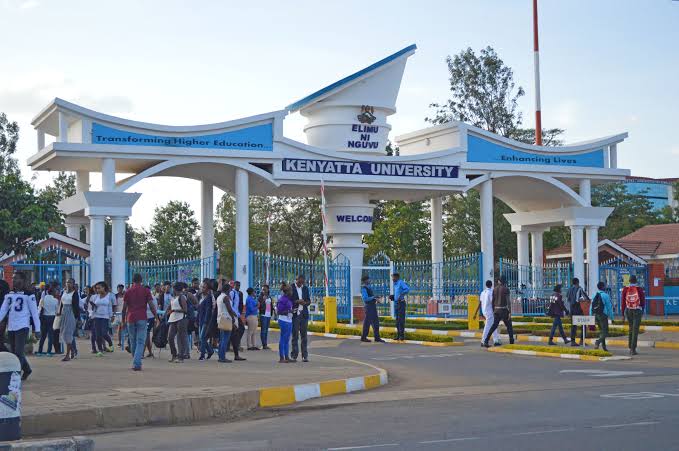 Kenyatta University has received the first batch of first year students on Monday October 4, 2021. This is in line with the university's new students admission criteria for 2021/2022 academic year.
Students in the schools of education and business were received on Monday while those from the schools of public health, pure and applied sciences, and school of humanities are expected to report on Tuesday.
Other groups of students shall be revived on Wednesday October 6, Thursday and Friday October 7,  with the latter one being the last day of admission.
In the recent placement activity concluded by the Kenya Universities and Colleges Central Placement Services (KUCCPS), Kenyatta University received the highest number of first year students pegged at 6,800 followed closely by Maseno University and Jomo Kenyatta University.
All first year government sponsored students have been allocated hostels by the Directorate of Accommodation Services, therefore, no first year students should miss out.
New students are expected to navigate to the students computer center which is adjacent to the school of education, and get invoiced for accommodation and be assigned a room.
Students shall possess the room for the whole academic year, therefore, you don't need to worry much about accommodation as a fresher,, right?