Kenyatta University (KU) held its 49th Graduation ceremony on 23rd July 2021. The event was conducted virtually and was broadcasted live on KUTV and NTV. However, there were usual graduation preparations at Kenyatta University Main Campus with decorations mounted from the main gate to the Amphitheatre.
A few representatives from all parties including students, lecturers, administration and government officials were selected to attend the live ceremony which was held at the University's Amphitheatre. Since the ceremony was held virtually, it didn't attract much attention from the public as it used to be in previous years.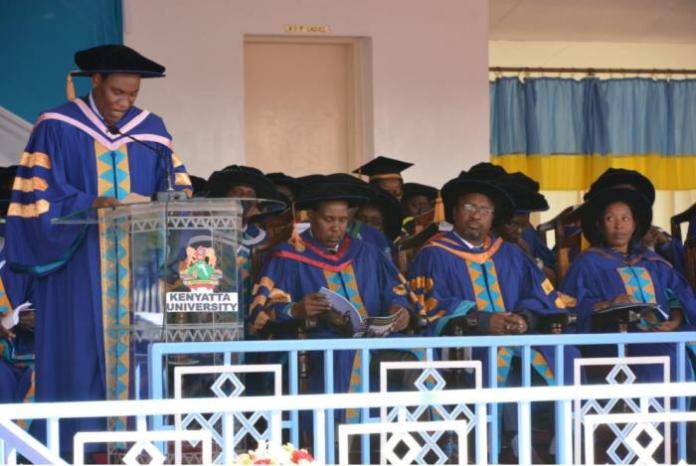 However, there are few renown Kenyatta University students who graduated during the occasion whom we would wish to recognize here. These students played a key role in campus politics and other students affairs during their stay at Kenyatta university.
Here is a list of renown KU students who graduated in July this year.
1. Bernard Augo.
Bernard Augo was a famous figure in KU Campus politics. He was a vocal, bold and steadfast leader who once served as the congressman for the school of engineering and technology.
During his reign as a student leader, he was known for selflessly defending the rights of students unlike other leaders who would bootlick the administration for little favours and handouts.
During the 2019/2020 KUSA elections, he formed a Students Governing Council Coalition dubbed The Egalitarians with which he aimed to clinch to the KUSA presidency in the much-contested elections. He however lost to his rival Joshua Ayika's Coalition named Priority, Action and Comradeship (PAC).
After the election results, Augo released a press statement highlighting the irregularities that had befallen the elections among them bribing and luring of delegates to vote for the 'wrong' coalition.
Read: Most marketable Medical Courses in Kenya, Qualifications and Salaries 2021.
In a long Facebook post, Augo lamented how the current mode of university student leaders' elections had provided room for unqualified individuals to occupy office through corruption, bribery and impunity.
He however conceded defeat and wished his contestant Ayika the best as he wore the leadership wratles.
Augo graduated in July 2021 and took to his Facebook account to celebrate his achievement with a short caption "Yes, KU molded me into a fine Engineer"
2. Harrison Muthamia.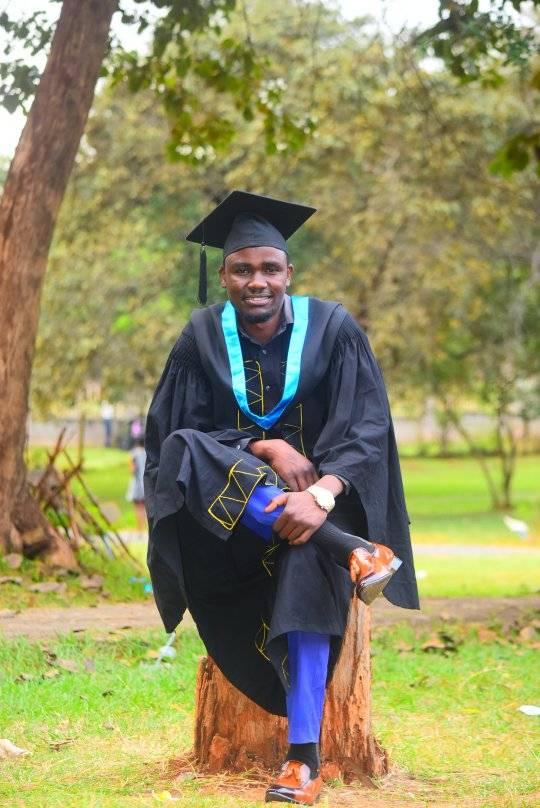 The school of education is the largest faculty in terms of student population at Kenyatta University. Muthamia was a renown student at the college of education and lifelong learning. He vied for the congressman at the school of education in 2018.
During the 2019 KUSA elections, he decided to put his stake at the top most job in student leadership at the university. He, along with other student leaders formed a coalition dubbed The Comrades Alliance where he was eyeing the secretary general's seat with the coalition's leader Sydney Bondo aiming the president's position.
His team however lost to Bernard Karanja's The Vox coalition which is still in power after their term was extended for one more year due to the Covid-19 Pandemic.
After exiting Kenyatta University, Muthamia has embarked on a campaign mission at his home constituency; Igembe Central where he aims to scoop the MP seat come 2022 general elections. He has been doing rounds at the constituency and several local radio stations in Meru with an aim of popularizing his dream.
Read: Kenyatta University Bank Account Numbers.
3. Mdigo Jacob Mlangwa.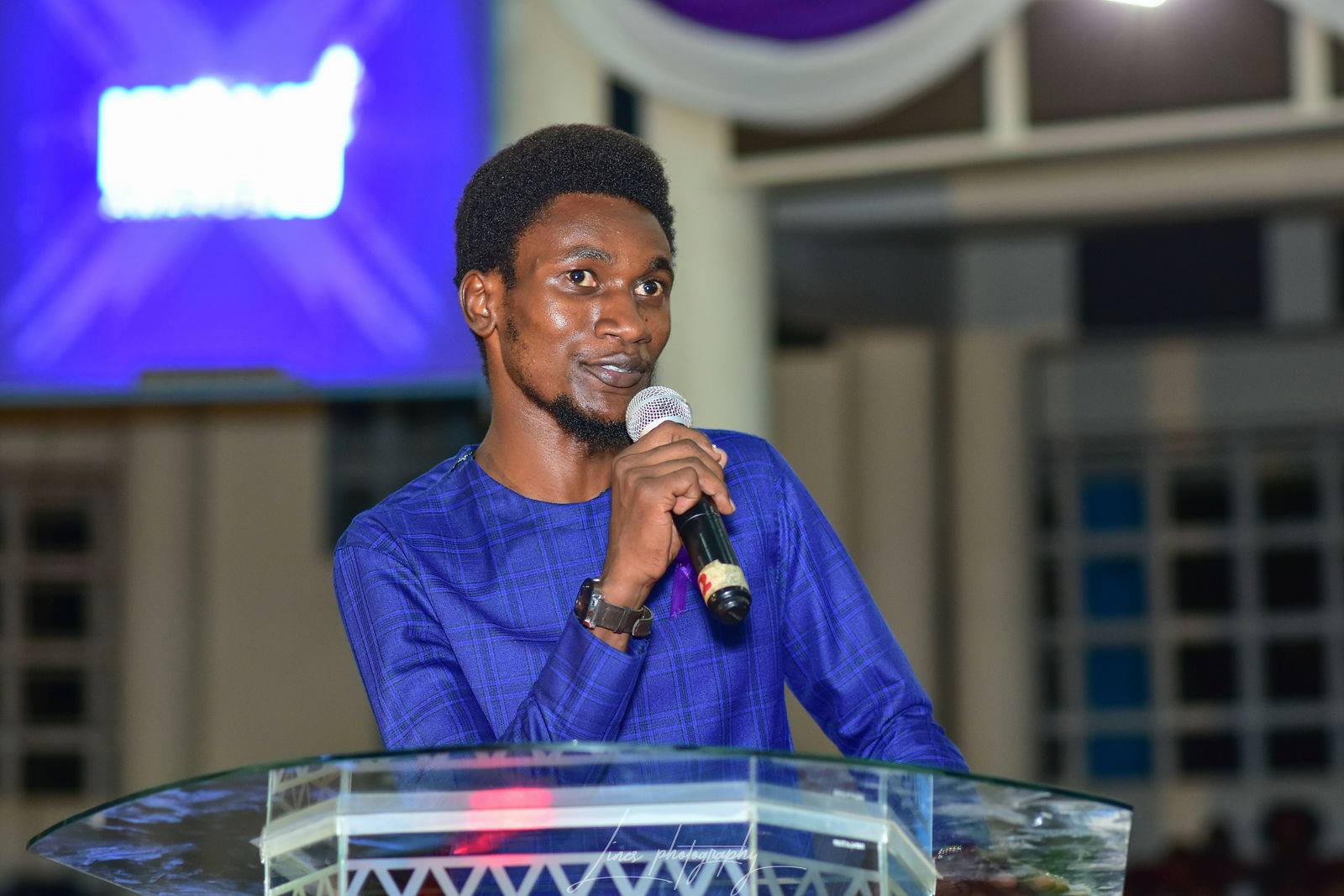 Mdigo was a renowned student leader at Kenyatta university who served as the congressman to Nyayo 3 Hostel and the KUSA speaker. He was a student at the faculty of engineering and technology.
Despite his huge leadership roles at the university, he was known to maintain a good GPA in his studies bearing in mind that he was handling a difficult course.
During his reign as a student leader, he was known for relentlessly championing for the rights of students. As the KUSA speaker, he used his influence and command to initiate changes to the KUSA mode of leadership and acted as a mediator between the administration and the students.
Read Also: Helb subsequent loan application procedure 2021-2022 academic year
Due to his selfless quest to quest to serve the students, he was suspended by the university senate for allegedly taking part in fraudulent registration of units after the units registration deadline had elapsed.
Never the less, the comrades voice adherent graduated with his bachelor's degree in July 2021 after a long period of persuasion and negotiations with the University administration.
4. Mathew Aol Nyamlori.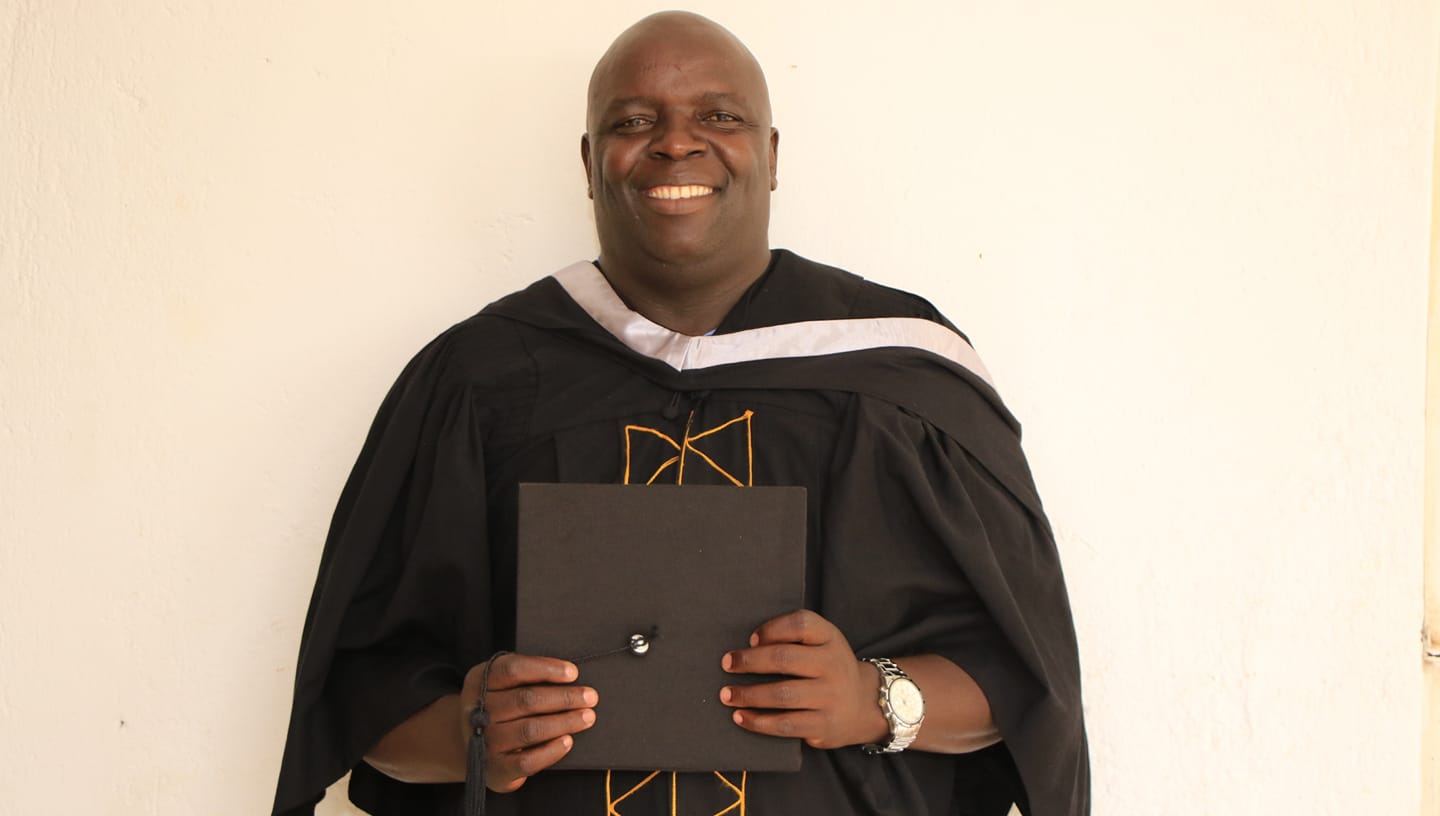 Sitting for KCPE 9 times and graduating with a first degree at 38 years is not a walk in the park. Mathew Aol Nyamlori enrolled for a bachelor's degree in public policy and administration at Kenyatta university after scoring an A- from Nairobi school where he was sponsored by Wings to Fly to pursue his high school education.
Prior to Joining Nairobi school, Mathew sat for KCPE 9 times at different primary schools with an aim of securing sponsorship for high school education until Equity Bank's Wings to Fly scholarship program came to his rescue in 2012.
During his stay at KU, he once served in the KUSA Congress as the congressman for Kilimambogo hostel. He later vied for the congressman school of humanities and social sciences and lost to his opponent.
Owing to his recent graduation, he has received a lot of recognition from the public and has been interviewed on several occasions and media houses. Mathew was recently interviewed by popular comedian and radio presenter Jalang'o on his Bonga na Jalas YouTube show.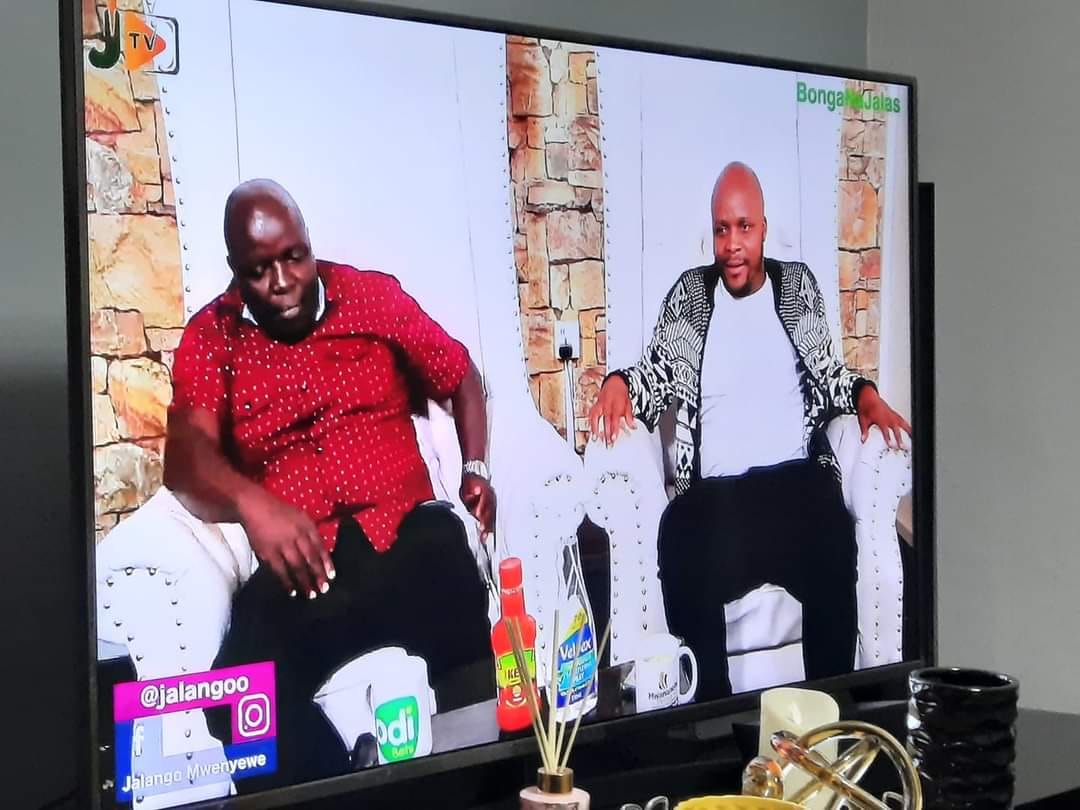 The 38-year-old graduate has validated the common phrase that all dreams are valid by fulfilling his dreams despite all the challenges he went through to achieve his dream.
5. Aslam Nassir Mohamed.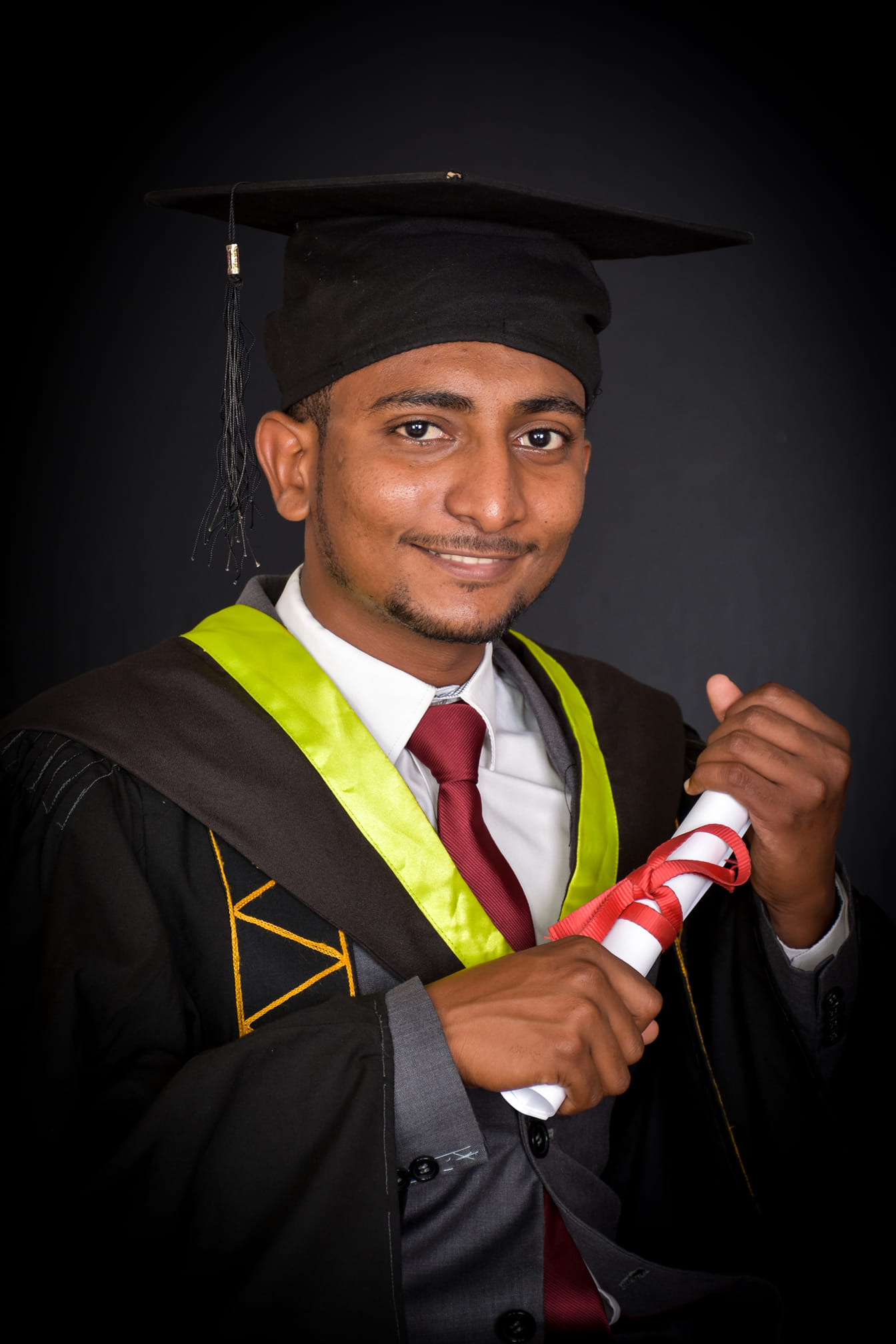 Nassir was a student who was passionate about leadership and student's welfare at Kenyatta University. He was the congressman representing the Muslim religious denomination at the KUSA congress during the academic year 2018/2019.
Incase you missed this: Eight Kenyatta University Students Survive a Road Accident in Eldoret.
In 2019, he joined a coalition dubbed The Comrades Alliance which was led by Sydney Bondo with an aim of scooping one of the SGC leadership positions. His coalition however lost to The Vox coalition which bagged the victory with a landslide.
Read: Why KU Shuttles are No Longer Operational
This is the list of few known students who graduated in the July 2021 graduation whom we have managed to spot. In case you feel there is one who has been left out, reach out to us through our email address, we shall get back to you soon.