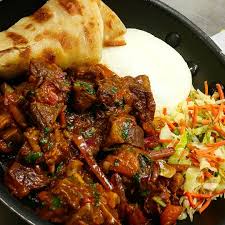 Surviving Campus life is probably one of the things that should be added as a qualification upon completion of studies.(On a light note though) Otherwise, how the hell does a comrade survive with Ksh 200 for a whole week.
It is hard to explain, but comrades do survive for days without upkeep Fund. Interestingly they still make it for classes and other obligations.
However, the two critical needs in the life of a comrade is a shelter and something to eat up. With these two, a comrade's life becomes favorably smooth despite other challenges.
Most of KU Comrades who reside in the hostels take their meals at the mess by default. Those residing outside cook in their houses of visit the numerous hotels and cafés found within.
However, some few resident students sneak some electric coils into their small rooms. They use them to prepare a rough meal of ugali and sukumawiki using the school power.
Although if you are residing in KU or in KM and don't have an appetite for Mess food or cooking psyche, KM has always got your back.
There are plenty of hotels in KM that sell some cheap food to comrades.The owners of these hotels seem to know the challenges that come along with being a student.
That's why you will be shocked to learn that a plate of Ugali and a mixture of vegetables and some beans can go for as low as Ksh 25. Unbelievable right?
Here is a list of the eat out centers that you may need to make ends meet while you push on your life around the KM place.
The Comrades Energy Baze
Comrades Energy Baze is a very common phrase among KU students. If you heard of it as a visitor, you might mistake it for a chilling place probably a club or a play station. You would later find out later that it is just a local hotel.
The Cafe is located just at the entrance to KM just opposite the famous Hash Tag dishes eat out.
At the Energy baze, you can feed with as low as Ksh 30. A plate of ugali and some cabbages mixed with beans and soup goes for Ksh 30.
A plate of rice, some vegetables and two chapati cost Ksh 50 while a full mix of all types of food would cost you Ksh 50 only.
If you are the one for traditional food, visit this place and you won't regret. You will get a variety of traditional mix up such as black beans and green peas. You will surely leave the place breathing heavily with a full belly.
Blessed Cafe
Blessed Cafe is found just a few metres from the Comrades energy baze. It is known to be a favorite place for our brothers from the lake side.
If you visit the place in the evening, you will find alot of comrades enjoying some ugali and samaki.
Additionally, they will be narrating tales and campus chronicles to each other. Not forgetting politics which is their favorite topic.
This is known to be one of the cheapest and economical hotels in KM. You will find all sorts of meals therein. However the most popular food there is ugali and omena, which comrades from the lake side enjoy munching.
A plate of ugali, some beans, soup and cabbages costs Ksh 25 in this place, which is quite economical for a normal comrade.
Smart Base
Just as the name suggests, the hotel is smart in terms of their deals and prices. You will find smart base just behind the famous Hash Tag dishes on your way to the other side of the market.
The hotel is known to have very fair deals especially for comrades who don't wish to spend more than Ksh 30 on a meal.
At smart base, a plate of ugali and a mixture of beans, vegetables and soup goes for Ksh 30. A plate of Rice mix goes for Ksh 30.
A plate of dengu and two chapati costs Ksh 50 while one chapati goes for 10 shillings.
The smart base is absolutely a fair deal for a normal comrade. You can't spend more than 50 shillings at most and you will be fully satisfied.
Top Chef
It is located on the lower side of KM. Most comrades like this eat out because of a very favorite meal known as 'chapo choma'.
This is a recently invented meal among the local hotels in Nairobi. Some pieces of sliced chapati are blended with soup, making it a preferred cheap meal for many.
One chapati costs Ksh 10 while the soup is free. Meaning you can take as much as you want at the same price of Ksh 10.
Other meals offered here include delicious 'Ugali Mayai' which goes for Ksh 60 and rice mix with two chapati at Ksh 50.
A beef ugali /chapati meal goes for Ksh 80. This is the standard price for all the other hotels mentioned in this article.
Winsmart Cafe
The Winsmart Cafe is located just next to Hash tag dishes opposite the comrades energy base. It offers a wide variety of meals with fairly assigned prices.
At Winsmart, a plate of dengu and two chapati goes for Ksh 40 while a plate of ugali and Matumbo is Ksh 60.
A meal of ugali and some green vegetables is Ksh 40 while a plate of ugali mix or chapo mix cost Ksh 40.
These are considerably fair deal for a typical university student.
Probably you are a student residing in the hostels. Sometimes the food at the mess can be very monotonous and you can easily get fed up.
Purpose to visit one of these eat outs. You will get a different experience from the normal one at the school compound.