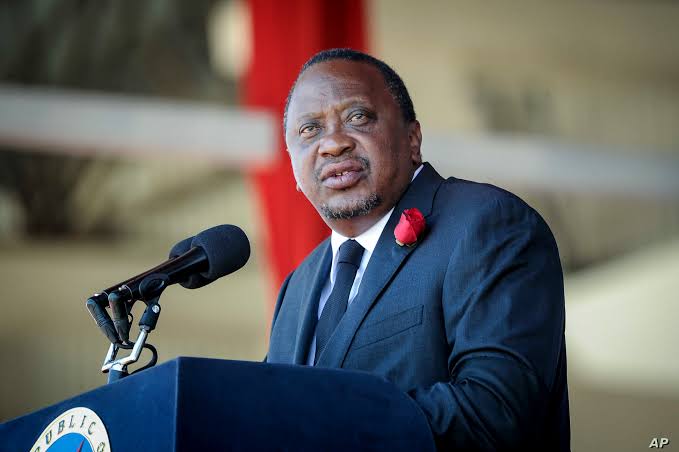 President Uhuru kenyatta has suspended physical learning in all education institutions in Kenya. This will affect all students except those pursuing courses in medical field and those currently undertaking their examinations(candidates). Adressing the nation on Friday March 26, the president said that the county had been hit hard by the third wave of the novel Corona virus and there was a need to revise the restrictions.
Other restrictions that have been put in place are as follows :
1. No movement in and out of Nairobi, Machakos, Kajiado, Kiambu and Nakuru counties until further notice.
2. All gatherings in the above five counties have been suspended.
3. All cabinet meetings suspended until further notice
4. National assembly, senate and County assemblies of the above counties suspended.
5. International travels will continue but have negative covid 19 certificate required.
6. Curfew 8pm to 4am in Nairobi, Kiambu, Machakos, Kajiado and Nakuru counties. In rest of country, Curfew remains from 10pm to 4am.
7. Curfew passes to be vacated reviewed afresh.
8. Worship in the above five counties stand suspended. The other 42 congregational worship is allowed but in keeping with 1/3 rule.
9. No physical learning except for those students taking medical courses and candidates undertaking exams.
10. All sporting activities suspended until further notice.
11. Recreational facilities suspended until further notice.
12. Bars to be closed completely in the above five counties until further notice. No sale of alcohol in restaurant and eateries.
13. Restaurants in the above five counties to provide only takeaways.
14. Public transport must adhere to 60% carrying capacity.
15. All employers to allow their employees to work from home except in cases work from home is not possible.
16. Meetings to be not more than 15persons
17. No political rallies I the entire country until further notice.
18. All people above 58 years Shall be vaccinated as priority.