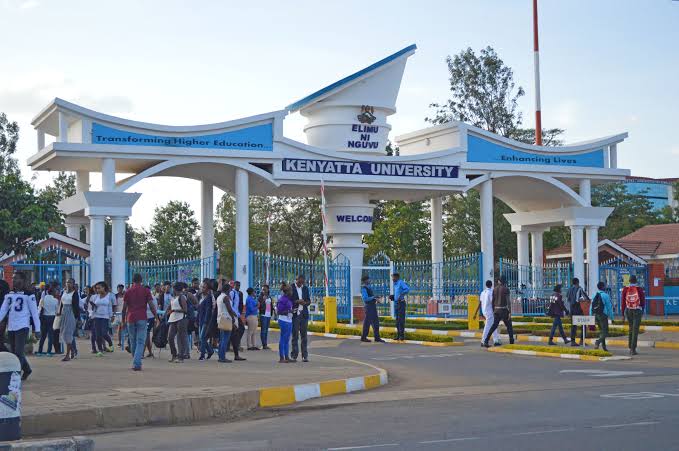 Kenyatta University Administration has released a new calendar of activities for the resumption and completion of the first semester 2020/2021 academic year.
This comes days after President Uhuru Kenyatta announced new Covid-19 restrictions on May 1, in which he allowed resumption of schools according to the Ministry of Education guidelines.
In a Memo seen by Ku Comrades Forum, the university has given 4th years the first priority in regard to resumption of face to face learning.
All fourth year regular students are expected to report to school by May 9 to prepare for end of semester examinations which are scheduled for May 13 to May 21. The finalist students will then vacate the university on May 22 to allow other groups of students to resume their studies.
The second and third years will report to the university on May 24 for completion of teaching, Cats and practicals.The end of semester examination for this group shall begin on June 11 and end on June 18.
The dates for the second semester shall be communicated in due time.
Here is the full Memo as posted on the university website :