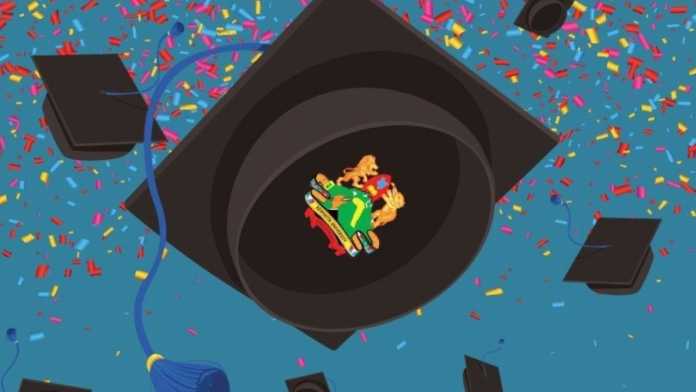 Application for Kenyatta University 49th Graduation Ceremony 2021 is now open.
In an official university memo posted on the official Kenyatta University website, the university has informed all students who will have completed their studies at the university to apply for the upcoming graduation ceremony.
The Kenyatta University 49th graduation ceremony 2021 is scheduled for July 2021.
With the ongoing pandemic, this comes as a relief for those who have been studying online and wish to graduate this year.
Below is the memo: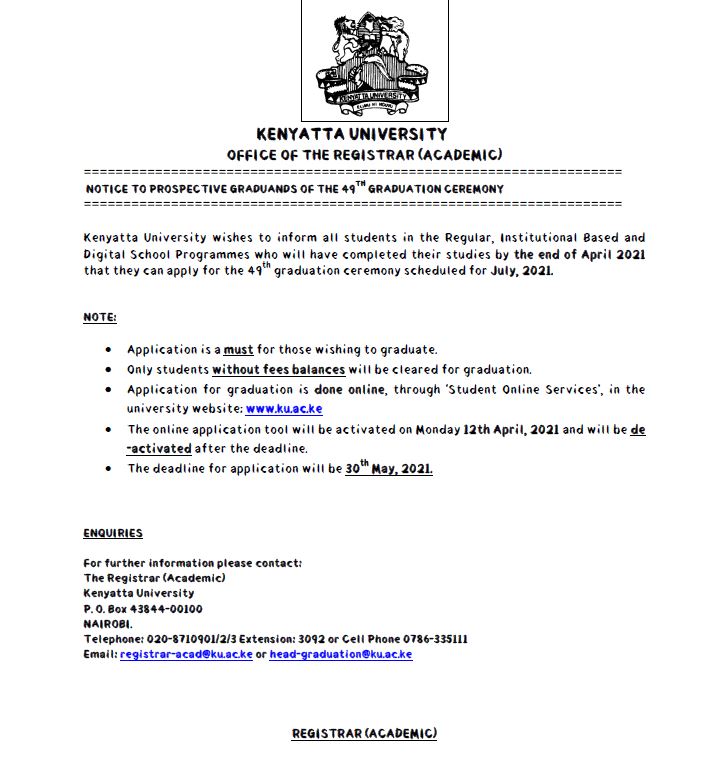 Be sure to take note of the terms given for application to ensure you are successful in being chosen to graduate.
The deadline, as stated in the memo, is scheduled for 30th May 2021.