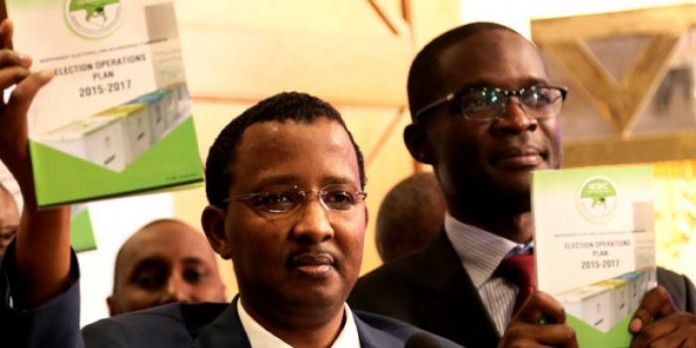 The shortlisting was done by the IEBC selection committee that is chaired by Bernadette Musundi and comprises representatives from the clergy and the main political coalitions.
The young candidate, Vincent Opar, is a former Kenyatta University (KU) student leader who was at one time suspended while pursuing his bachelor's degree in Statistics and Programming.
In a past interview with KU – Comrades Forum, Opar described himself as the first born in a single-family of three children.
He studied at Onjiko High School where he obtained an A- in his KCSE, earning a place at Kenyatta University.
Apart from his student leadership experience, Opar is also an entrepreneur with interests in marketing and printing.
These are some of the key qualifications that he will rely on to convince the panel to submit his name to the President and ultimately be the IEBC boss.
Of the 13, the selection panel will forward two names to the President for one to be nominated as Chairman.
If selected by the President, Opar would become the youngest head of an independent commission and would affirm the government's commitment to youth empowerment.
Here are some of the other names that have been shortlisted:
1. Andrew Franklin
2. Anyara Emukule
3. CPA. Joshua Kamwere Wanjiku
4. David Malakwen
5. David Mukii Mereka
6. Dr. John Kangu Mutakha
7. John Tentemo Ole Moyaki
8. Margaret W. N. Shava
9. Michael M. Mugo
10. Murshid Abdalla
11. Musoma Arthur Munubi
12. Roseline D.A. Odhiambo Odede
13. Vincent Opar