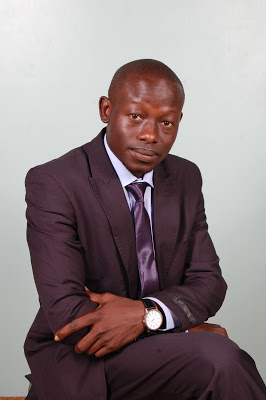 Background:
Born: Feb, 10th, 1990
Village: Kolonde
Central Karachuonyo, Kendu Bay
Karachuonyo constituency
Rachuonyo District
Homa Bay County
Family; I hail from a humble background, I have a Mum, no dad. 1st of 3 it's what drives me as a leader cos I have to lead my family too.
School
Studied in the village:
Yala Primary School, Ongalo primary (KCPE-405 marks)
Oriwo Boys High Boys (KCSE 58points)
I never felt I belong in that grade, and from my family, my uncle, Uncle Joel Anton Opar wanted me to join prison as Askari but I didn't feel deem fit to join forces, I had to look for a school to nurture my dream of having a degree and one day stepping into a university through JAB like my inspiring cousin Shelly Okumu, later I joined Onjiko Boys High School (KCSE-A- 76points)
It's in Onjiko where I got the full insight of life, I was this quite guy who never talk much but study people, my Principal Mr. K'ouko was our inspiring mentor, be would come with His Prado like a politician, address form 4s with zeal vigour and no secret steamed, I still rem his word, "Work hard to make your future bright, some of you think having a car, television, fridge and a hardworking wife is luxurious or secondary need, no, it's basic, if you don't have them in your house, you are a nobody. " his words kept us moving.
In form 4 heroes(our stream) we were being called "Jo-Colle" meaning those in college, people viewed us in university already and for sure, out of 48 students, 42 got a direct entry into University, that is where I made real friends, Evans Bodo(Medicine KU), John Anyul(Medicine UoN) Michael Bongah(Education UoN) Mark Ojwang(JKUAT Engineering) Elly Owaga(KU nutrition), John Okoth(TUM, Engineering) and many others. I joined KU in 2011 Sept to study Bsc. Statistics and programming, SPAS.
Leadership: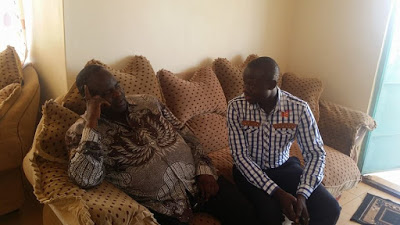 Questioningly asking H.E. Governor Cyrian Awiti of his performance track in Homa Bay County, during the Launch of HBC Women Sacco at Kochia Olare, official graced by Hon. Raila Odinga and Min Piny Dr. Ida Odinga.
In primary, leadership was given according to your position in class n cos I use to be number 2, after Kajulu, I became the class prefect from class 1 to 4, at class 6 I was the bell ringer, class 8 Academic prefect, form 2 Furniture prefect, I was also a church going and become District Commander for Pathfinders,SDA Bad Awach District for 3yrs before joining university.
When I joined KU, leadership was still in my in-depth blood and I became class rep for 5 units, next semester 6 until my classmates made me the general class rep for the class.
I joined clubs, ASA, KUESA, Bridge, Red Cross, all of which I served in a position.
I decided to walk the rough path of leadership at 2nd yr and gave a storm at Org Sec, I don't know how it happened, I got the overwhelming support from comrades n got scared, I had the confident, felt what comrades feel n was ready, I was blocked for early campaigns, I accepted and moved on.
I didn't give up, next Academic year, I vied for KUSA President, and got blocked again, reason; I was in school illegally, I opted to support my brother Sammy Owino which landed me into suspension for 1 Academic year, that didn't discourage me, I'm still strong and I value leadership.
What drives me into leadership, I have taste for the youths and believe in the youths, I want to empower my generation, ensure there is sufficient provisions for all they need to succeed in life.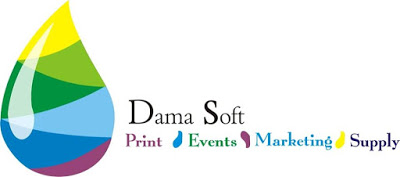 C.E.O Dama-Soft Ltd
I stay in kahawa, I'm the C.E.O Dama-Soft Ltd, a company I started for the youths and we partner with Writers guild, with my friend and C.E.O Gabriel Dinda and breed a new generation, I love business, talent n entrepreneurs, I'll always support that, I believe in education, it exposes you to variety of things to reason and think.
Vision: to model a system of New generation that value hard work and cherish development through personal ability, talents n entrepreneurial skills to eliminate vested unemployment among us.