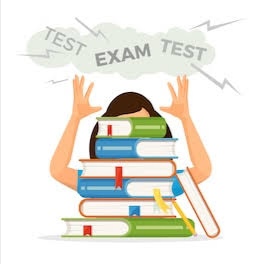 No doubt the core business being in campus is to acquire a degree certificate at the end of your four-year period. However, that doesn't mean that you will spend the whole campus life in a classroom. You need to get out and become exposed to other things and at least get something to hang on.
At most you may get a side hustle and start making some income to support your upkeep. As you continue meeting new friends and classmates, you will get exposed to a lot of new places and learn a bunch of ideas and insights about surviving in town.
Eventually, life may become so fair, pushing you to a comfort zone which may make you forget about your studies. This is where the line is drawn as most students find campus life difficult when they start getting retakes and missing marks in their portals.As a student, there is absolutely nothing more fulfilling than being able to push through school life and successfully completing it without failing in a certain unit or your overall grade.
No student would not rejoice walking out of campus with a degree after four years of struggling to make ends meet. Now, in order to make that achievable, you have to plan well for your way through.
Here are some few tips that can help you avoid those retakes and missing marks that will make you walk your shoes off through the massive KU premises to have your transcript cleared.
Always make sure to familiarize yourself with the units you are taking as early as possible 
Building connection with your courses at the beginning of the semester helps you to avoid last minute rush when the exams are nearing. The first step into solving a problem is knowing the problem, therefore if you know well the units that you are suppose to handle, you will be able to develop a workplan on how you are going to handle them so that they don't harass you at the end of semester. At the same time, it helps you take only the units you can handle at the moment and leave the rest for another time.
Make sure you attend at least half of your classes
It is particularly difficult for a student to register 100% class attendance, and am not asking to do that either. However, if you can make it for half of the classes, then you can be sure the exam won't be a hard nut to crack when its due. The advantage of attending the lectures physically is that you get to learn directly from your tutor, which is more effective than reading the modules on your own.
The idea is that no matter how much you read the module, you cannot equal the content taught in class since there are some concepts that your tutor shall explain, which are not featured in the module.
Make sure you attend to cats and assignments, both online and sit in.
No doubt you have come across some students who got some missing marks or a retake simply because they missed an online task or cat assigned by their respective tutor. Some lecturers are very strict when it comes to following the academic calendar, administering cats and assignments. Make sure you note the dates given so that you don't forget and consequently miss out. If possible, create a to do list and follow it and it will serve you right.
Attend group discussions and class presentations
Some tutors like monitoring the level of student's participation in classwork by imposing group works and class discussions. They give cats to be done in groupworks and if you don't participate, your name may end up missing on the list, prompting you to get a missing mark in that particular unit, and consequently a retake. It is equally important to participate in presentation as some lectures extract cat marks from the presentations knowing well some students may fail to attend, thereby awarding them a retake.
Submit your dully filled cats and exam papers in time
Some tutors are agonized by students submitting their cats and exam papers late and may end up rejecting them. Therefore, make sure you submit your papers on time to avoid conflicts with the tutor. Remember its okay not to get everything, you are not a robot and even the lecturer knows that. No wonder some people joke that the exam is only hard for those who want to score everything. There you have it.
Start revising at least two weeks to the main exam
A good timing for exam will get you prepared adequately to face it. Start revising for the main exam at least two weeks earlier. If you are well prepared for a contest, nothing can deter you from conquering it. Same way when you revise early for an exam, it will be just a walk in the park.
While revising, first read the notes you have taken in class or writen on your own and then use the past papers to revise. You can get the past papers in one of the cyber café at KM or any other convenient place. You can be sure when you finally get into the exam room, everything will be at your fingertips.