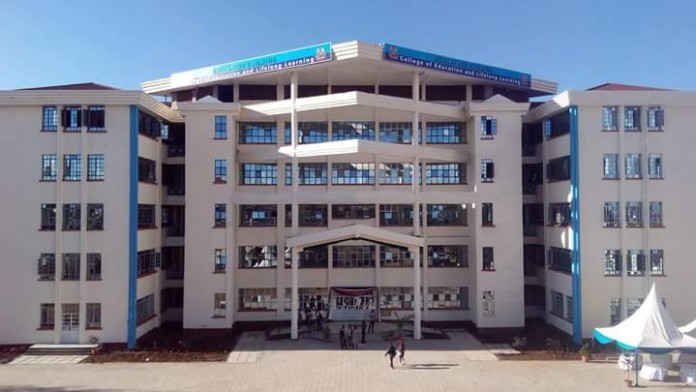 It does not come as a surprise that KU School of Education has become Kenyatta University Teachers Training College (College of Education), simply because it has an enrollment of more than 30,000 registered students out of the University's 74,000 who take different programmes in the 14 teaching schools of Kenyatta University (KU). The School attracts a sizeable proportion of students from outside Kenya, in the African Region and beyond. These include countries such as Ghana, Tanzania, Uganda, Rwanda, Turkey, Japanese, Canada and the USA, to mention but a few, some of them taking components of while others register as full-time students depending on the nature of the Memorandums of Understanding between their home institutions and KU.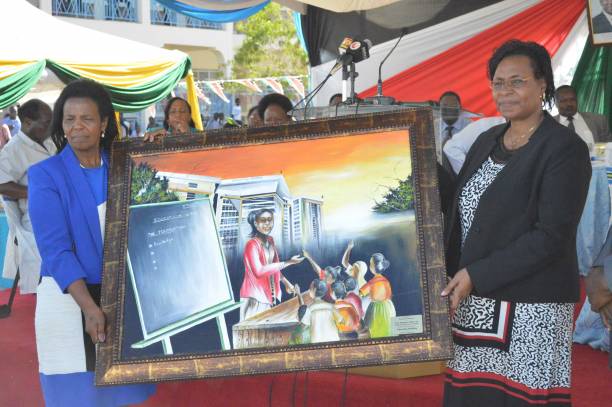 As such, during the official opening of the former School of Education building that stand next to the Students' Computer Center in K.U main campus ~ it was announced the School of Education will now go by the name: Kenyatta University Teachers Training College! (College of Education)
Most "colleges" are separate schools. They are not located in a university. Some colleges are part of a university and are located on the university campus. (The "campus" is the school buildings and surrounding area). College of Education joins this group with its facilities situated inside the campus.
What this means is that the college can now handle it's matters in a more specific manner with the head of the college being a 'Principal' instead of a dean (although the dean position will still remain). Hence, this new college will have all their cases handled by the college management ~ including but not limited to senate hearings specific to the college, lecturer accountability and student discipline (in matters pertaining the college ~ as it is still situated in the main campus, this rule may have limited  functionality).
In the coming months, you, as a student of this college, should expected better services academic wise!
What would you expected to be improved in the new Kenyatta University Teachers Training College (College of Education)?!