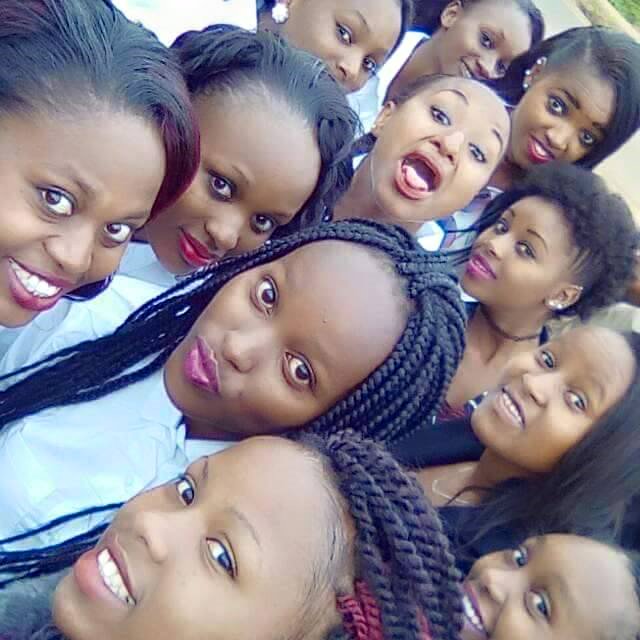 Wanpablo Jampango just asked a girl to send him a naked bath selfie during KUSA Executive Thanksgiving Party. When a bloke asked a woman to send him a naked bath selfie, Mafisi spys never expected to get THIS response. After flirtatiously telling her admirer that she was about to hop into the bath, this teasing texter decided to troll him for his saucy advances. The Whatsapp exchange starts off innocently enough, because the man asks his crush what she's up to – Homeland Club from 2130HRS till dawn. It seems like the conversation is about to heat up, as the girl replies that she's "taking a bath". Deciding he'll push his luck, the Wanpablo admirer asks her to send him over a picture… presumably of her lying in the hostel naked.
There's no doubt that THIS wasn't the photo he was expecting But the snap she sends back shuts him up immediately. Amusingly, the photo she chooses is far from sexy, as she wallows in the bed pulling a silly face. To add insult to injury further, the woman's hair seems to have wrapped around her chin to resemble a bushy beard.
The lad definitely isn't amused by her banter, as he responds with the word: "Bae Will Be There Till Dawn" in the same minute. Since the hilarious exchange was posted to KU The Trend Whatsapp Group, it's already racked up to a staggering 1,000,000 views on KU-COMRADES FORUM Website.
Many of the site and group commenters remarked that the The PEKUSA President was crazy for not appreciating the lady's great sense of humour. One said: "His loss. That's a keeper if I ever saw one!" Another asked: "Who wouldn't think that was hilarious and keep wanting to talk to her?" This has come when Nyayo 4 and Nyayo 2 students are complaining is full of homosexual bedbugs!
Wafula Ruiru Mafisi sacco chairman also took his time to thank their new members who took time to witness his new Board Member. "It's a pleasure to welcome PEKUSA President Wanpablo Jampango to a 2016 Fisi Board of Directors! We are privileged to have such talented additions to our esteemed Board, and together, we look forward to achieving greater accomplishments for 2016"