Late last year Kenya's hip hop music scene was thrown into one of the most controversial debates on who was the 'King' of Kenya's Hip Hop scene. The debate was sparked off by Juliani in 'Lord Forgive Me' diss track that sent shots to Khaligraph, King Kaka and quickly morphed into a series of diss and response tracks from Khaligraph, King Kaka, Smallz Lethals, Kevo KForce, PInsert Mediaatrick Irvine, Raj and Oksyde.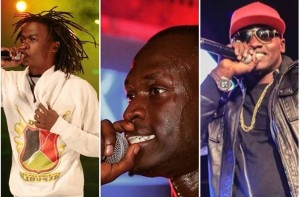 Unfortunately this crossed over to to the femcee.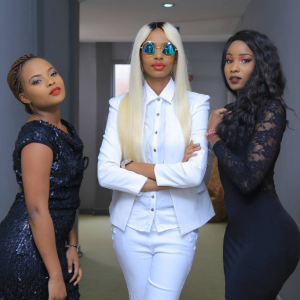 Njeri, a female rapper who picked a bone to chew with fellow rappers like Femi  One, King Kaka and Kristoff in her diss track dubbed 'Cheza'. However, her diss track targeted Femi One in particular. Njeri claimed Femi One has ghost writers behind her songs and also went ahead to reveal how the latter was getting a raw deal from her 'broke' label, Kaka Empire which is headed by King Kaka. Well, a year down the line and Femi One has decided to respond to Njeri with one hell of a diss track dubbed 'Pilau Njeri' in which she does not only go hard on Njeri but also on other female rappers like Sosuun, Noti Flow and Kush Tracey.