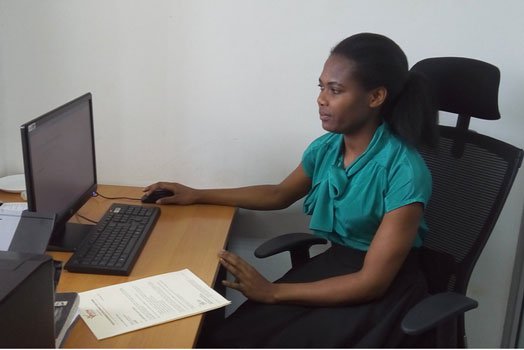 A city jobless graduate, who sought for employment by carrying a placard to attract potential employers, has finally found an opening.
Rakiel Kaoka was on Tuesday offered a three-month internship at the Youth Enterprise Development Fund with a nice package and counseling to get her back to her feet.
The 24-four-year old, who graduated from Kenyatta University with an undergraduate degree in Bachelor in Arts in Economics and Finance, had been camping at the United Nations junction, off Limuru Road, for the past week.
Her pictures went viral on social media and her phone has since been buzzing with interview invitations and prank calls alike but she says she chose the Youth Enterprise Development Fund because they had a nice package.
The Fund's CEO, Josiah Moriasi, said they were moved by her plight and her courageous way of seeking attention from potential employers.
"We have organized a short term package, a three-months internship opportunity as we prepare to offer a long term solution," said Mr Moriasi.
According to Ms Kaoka, she strategically chose the junction to catch the eye of the high number of diplomats using the road.