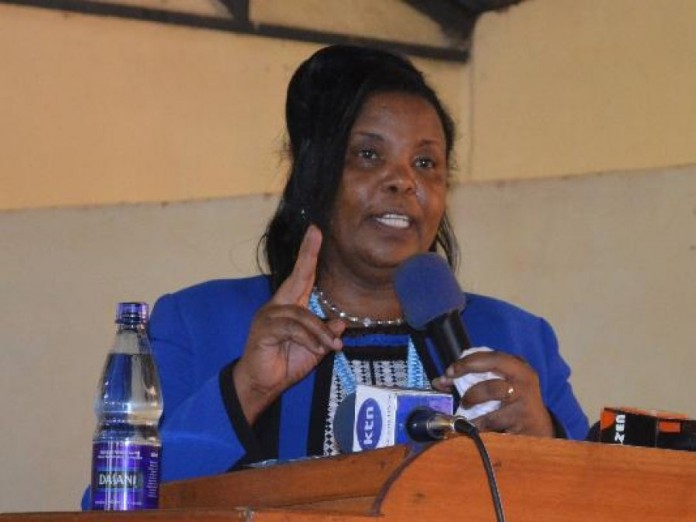 Olive Mugenda has failed to stop her impending departure as Kenyatta University's Vice Chancellor.
High court judge Nzioka Makau on Tuesday declined to issue orders to allow the VC pursue an appeal against a decision requiring her to proceed on a six-month terminal leave.
Judge Makau further declined to give audience to the University's Council.
On Sunday, the Council's chairperson Ratemo Michieka said the Labour Court's advice asking the VC to proceed on leave "was not an order".
Michieka announced that Mugenda would remain in office, contrary to the Court's directive that Mugenda takes leave pending the determination of a case which seeks her removal.
Activist Okiya Omtatah, who filed the petition, said Mugenda had served her term and was required to vacate office.
Omtatah also wanted the position "properly advertised as per the requirements".
Mugenda is set to retire in March next year.
She was appointed Vice Chancellor in 2007 and reappointed by former president Mwai Kibaki in 2012 for another five-year term.