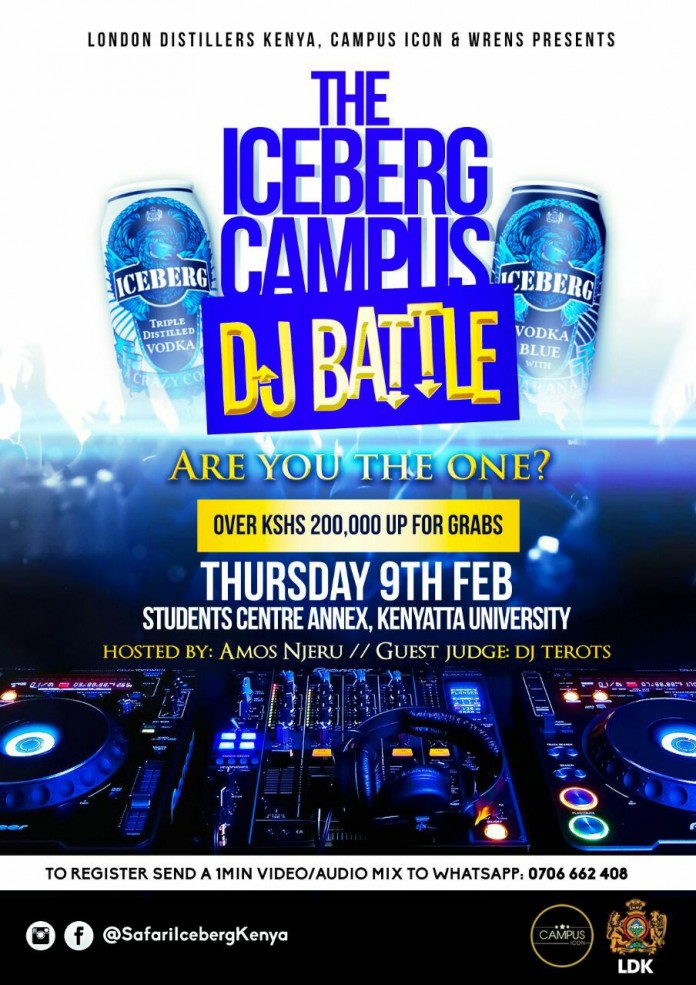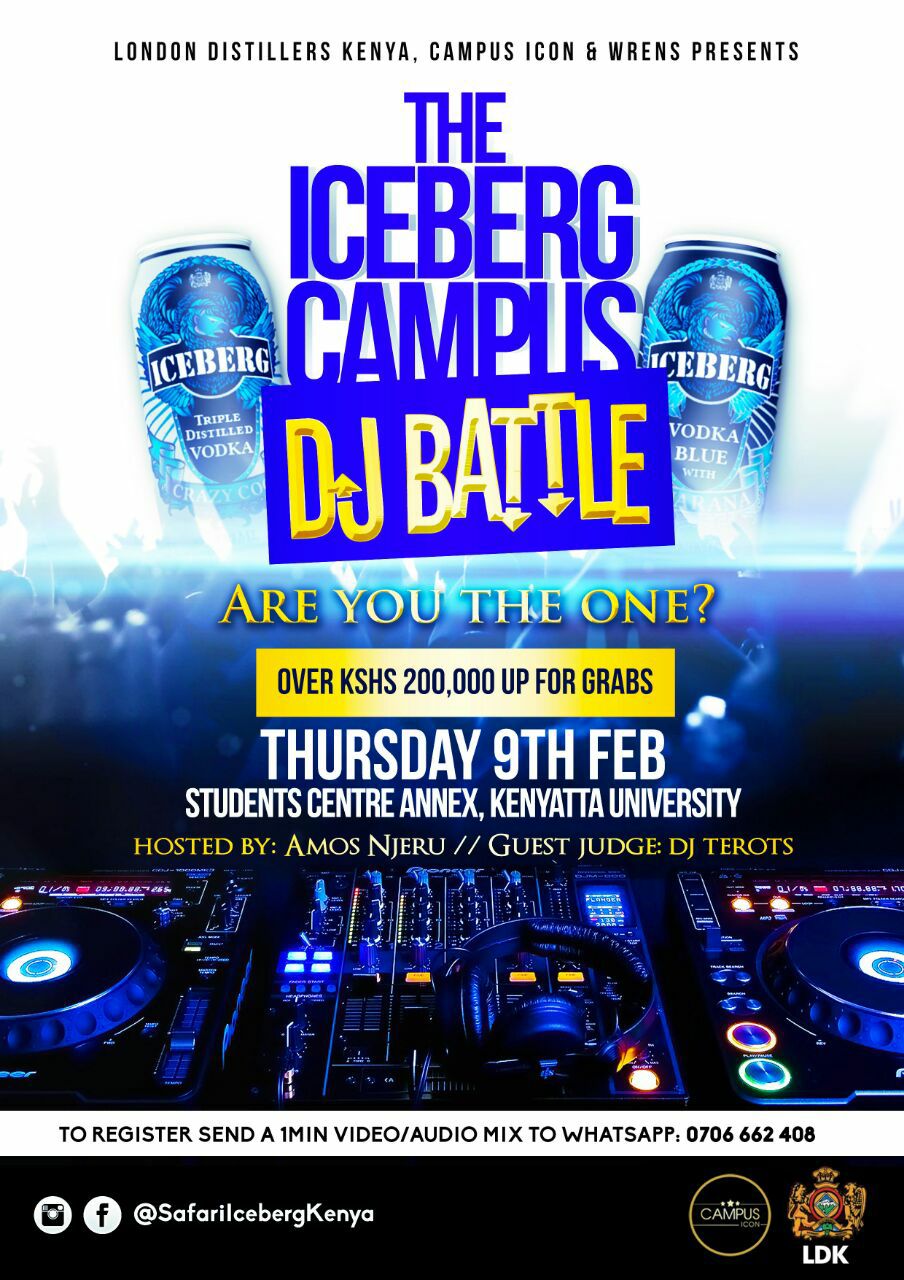 Are You A Campus DJ?!
Do you believe you have what it takes to battle out your skills on stage?!
If the answer to both of these questions is YES, then this is your chance to prove you have what it takes to make up to 200,000 Kshs doing what you love!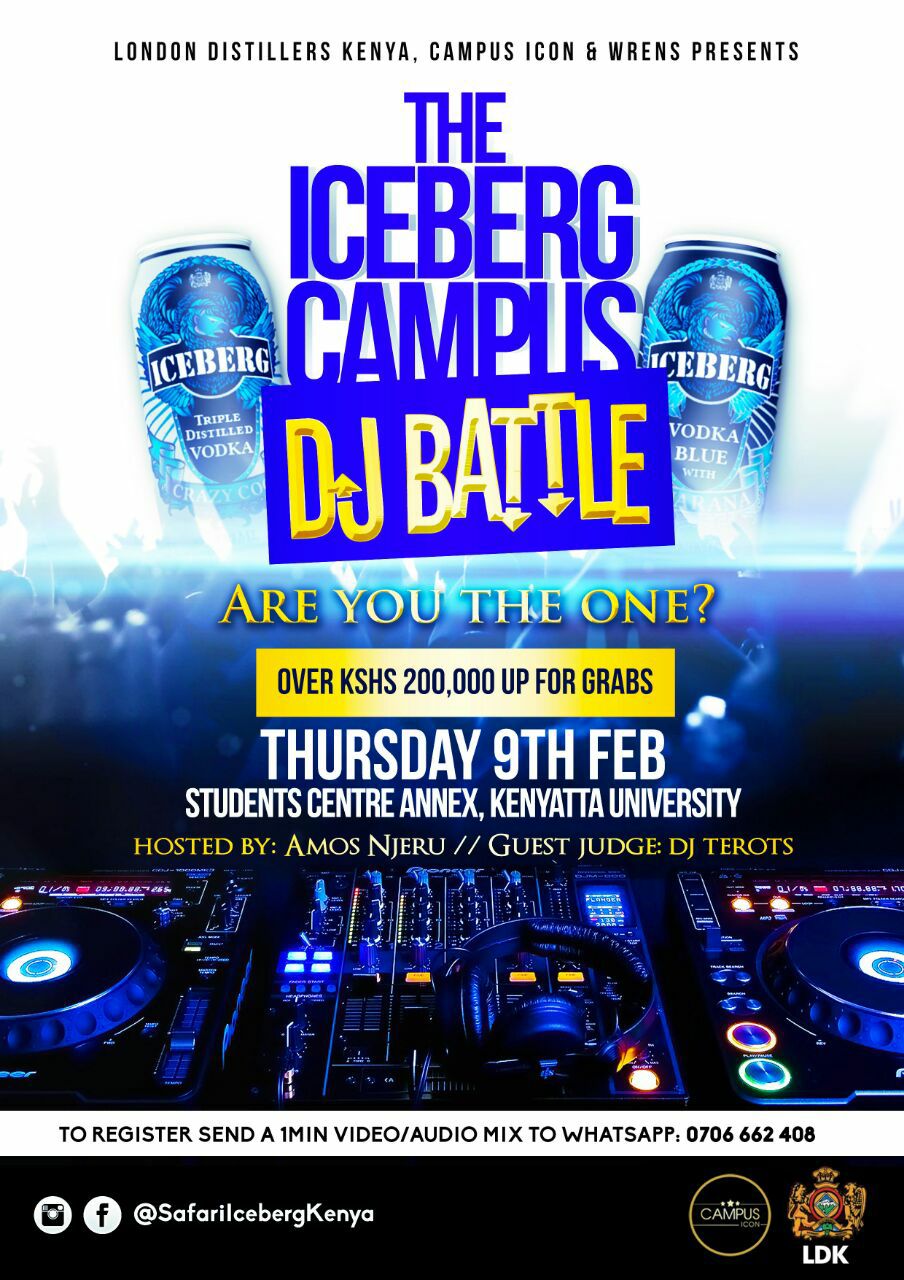 KU Radio's Campus Icon And Iceberg Presents The Biggest Campus Campus DJ Battle Ever!!!!
Win Up-to Ksh. 200,000 On The Finals Plus Other Goodies.
Venue: Annex
Date : 9th February
Guest Dj's: Dj Terots, DJ Flash, DJ Creme,Dj Kalonje.
To Register send a one minute video /audio clip of Your Mixes to 0706-662-408.