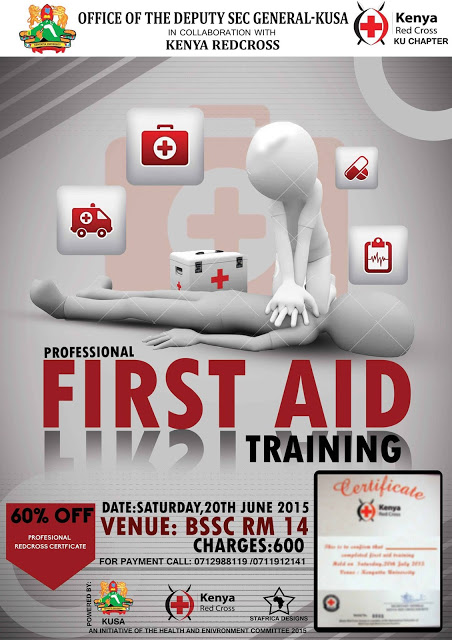 We are going professional. We need those skills. So essential especially at this time when we know little about tomorrow. 
The first ever First Aid & OHS Training Brought to you by KUSA in Collaboration with Kenya RedCross. Subsidized. 60% OFF!!!!!!! You can't afford to miss this.THE FIRST AID AND OHS TRAINING EVENT.
The event that shall take place:
Venue:  Kenyatta University Business and Student Services Center (BSSC)
Room: Number 14
Date: Saturday 20th June, 2015.
This event is organized by KUSA, The Office of the Deputy Secretary General and partly powered by Red Cross Kenya. 
The training being offered at 2500/- to the general public is being brought to Kenyatta University at a discounted fee of 1500/-. KUSA has gone a step further and made this event even more affordable to the student community by paying 60% of this amount to the participating students. This brings the charges downwards to just 600/-.
What an offer!!! 
Why miss this? 
Such Professional skills with certification are hard to get this free. Join us. Let us equip ourselves with these so necessary skills.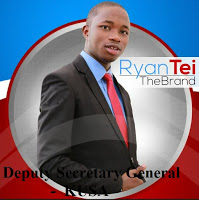 From: Ryan Tei 
The Deputy Secretary General – KUSA.