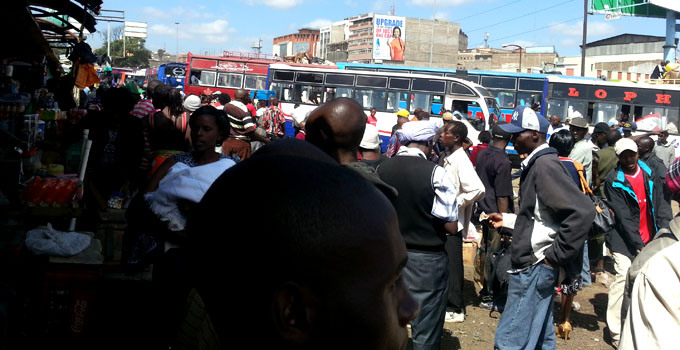 A trip to tao (Nairobi town) every morning must be quite the hustle if you live on Thika road.  One of those things I wouldn't get used to, not from my experience – but that of the look on all these people's faces.  I'm not a mind reader but considering I'm actually psyched up about getting to where I'm going ( I'm writing this piece in a Lopha bus!)  or perhaps its because Maina is insisting on following your passion on radio that I thought of writing this.

Waking up at 5am every morning, leaving your kids in bed with your just-got-here on Saturday house help with the hope that she doesn't take away your baby and or house items and run off with the always encroaching guard who does such to all the house helps on the block but no one ever does anything about it (now that I've had an experience of). They say praying for the best but hoping for the worst. It's a parent's instinct you might say.
Then heading over to the stage only to find the from-dusk-to-dawn conductor who just got to the stage from Meru (in a Nawasuku matatu) offering to get you to tao in a couple of minutes…not verbal mind you, to which you have been sadly accustomed to. It being 8am by the time you get to the never ending Ngara jam, you can't help but listen to Maina and other now trending radio presenters (I have nothing against them – passion remember?) talk about how wives have leave their husbands because they no longer provide the daily bread they used to daily or the weekly dose of sexually satisfying endeavors they used to do when on honey moon. You can't help but sympathize with these men. They are in Nairobi because that's what their parents had hoped to achieve.  I honestly believe we love our father's dreams, just under different circumstances.
As I write this, I notice a lady on my right.  Well dressed, holding a folder on her hand.  More like clutching, as if her life depends on it. It's 9 am mind you. You can only guess what's running on her mind.  A job. That one night stand she had over the weekend. Not being typical, just realistic. It's Nairobi remember? One the same thought, I see a double mint poster… Constantly reminding me of my luck with ladies and how this 5 Bob worth gum can change all that. This society, you might say.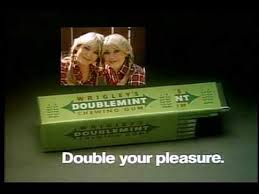 But who says we need all this, the Nairobi buzz – annoying noise is more like it. Constantly having to get to your appointment 30 minutes to time because you're definitely going to be late if you do otherwise. Unless that mortgage you've been waiting for gets approved. Remember Mark Maina's middle class nightmare?! Then as you get to your alight (I avoided the word stage for a reason. It's Nairobi.) you remember why you do it all over again every single day of your life.
Why?! I'll leave you to answer that – it's time to conceal my smartphone. We all know why.