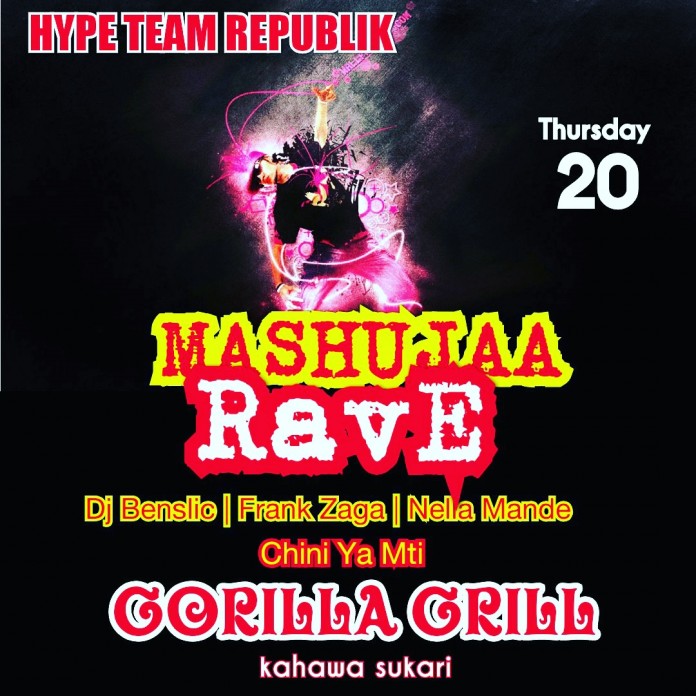 Club GORILLA LOUNGE at Kahawa Sukari is the place to be this Mashujaa day from 6pm till dawn as we celebrate our Kenya's fallen fathers and heroes.
Dubbed the Mashujaa Rave; On the decks will be Chini ya mti deejays, Hype team republic, Frank Zaga, Nella mande, Brad tswede, Mc shaker Thp guru, Triple e magicians, Dj chess, Dj skills – simply guaranteed ultimate bash!
Find your new elected KUSA leaders at Mashujaa Rave – celebrating the academic year that is to come – of greatness and great things to come.
This comes ironically on a Thursday thus the hashtag #tbt really finds its meaning today!
Let's celebrate our mashujaas as comrades in club GORILLA LOUNGE nearer to engen in Kahawa sukari
Entrance I mean ni one beer (going at 170 Kshs ONLY!) or 2 sodas. Come with a friend and a friend and you can get in free! – Especially if it's a lady.