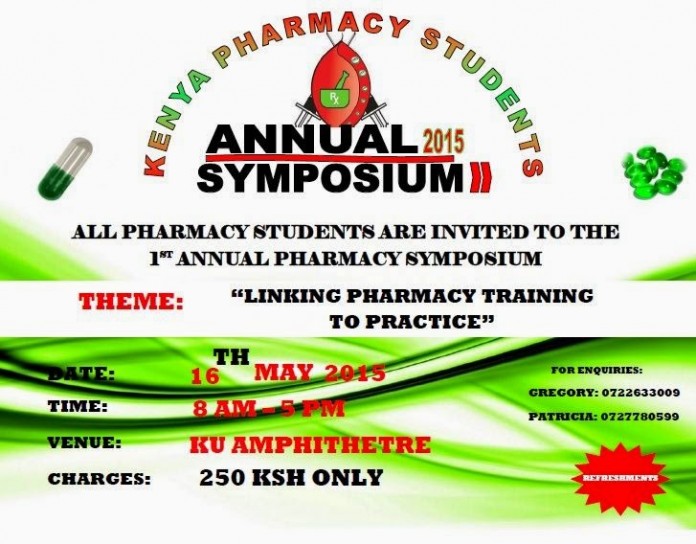 Hey everyone!
The Kenya Pharmacy Students' Association (KEPhSA) invites all pharmacy students to the 1st Annual Symposium.
&
Official Launch of KEPhSA.
This event will bring together all pharmacy students from all the 6 universities that offer Bachelor of Pharmacy. It will also bring together all pharmacy stakeholders with representatives from PPB, PSK n the vast pharmacy field.We will get to deliberate on issues that affect all of us as a whole. During the afternoon session we will have a debate/panel on the impact devolution has had on pharmacy.
It will be a great opportunity to have all your concerns addressed.
Details:
Date: Saturday, 16th May 2015 from 8-5pm.Venue: KU amphitheatre
Charges: Kshs 250 per student (to be paid to your chapter treasurer before 5/5/2015)
*Refreshments will be provided.
Don't miss out on this landmark event for our pharmacy profession.See you there! Certificates too will be issued…meals and cert all incorporated in the 250/=
For enqueries, please contact:
[email protected]