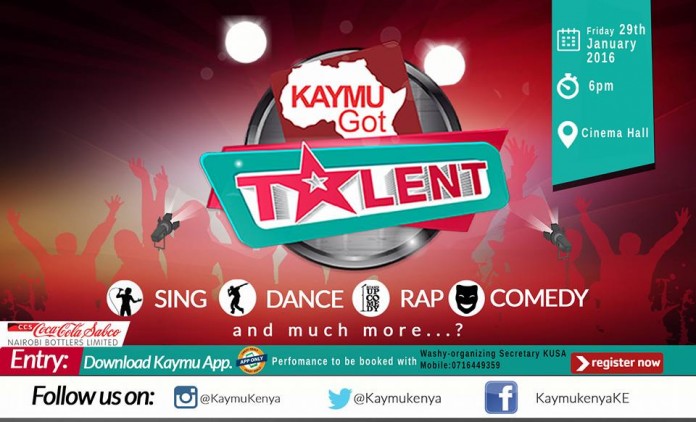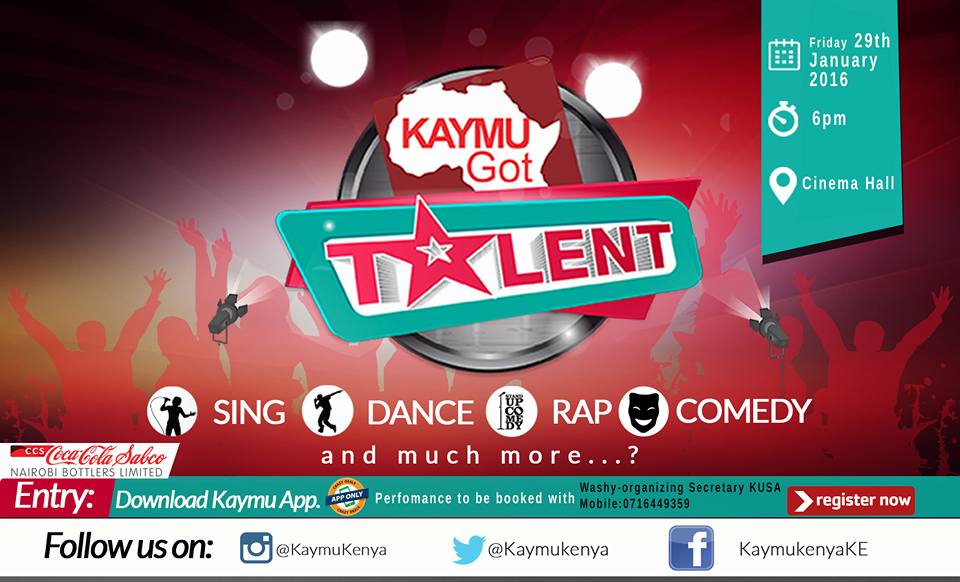 #KaymuGotTalent
Can you sing, dance, rap, be a stand-up comedian? Kaymu has got plans for you this coming Friday . If you are a K.U comrade, Here comes the Kaymu Got Talent, Kenyatta University Edition.
Shopping vouchers, Gift hampers, Kaymu hoodies and other giveaways to Be Won.
Venue : CINEMA HALL
TIME : 6:00 PM
Fact: Kaymu is an online marketplace that lets buyers and sellers meet to make deals on new and used fashion items, mobile phones, jewelry, and home appliances among a vast sea of other alternatives to choose from.
Fact: Kaymu wants you to buy more at favorable prices with ease and convenience second to none!
As such, Kaymu got talent, Kenyatta University edition is here! Join our enthusiastic team to showcase your talent in dancing, singing…basically everything and anything you think the world should see YOU do! What's more, you stand to win amazing prices while doing what you love!
Simply prep up some act – yes, you can purchase a smartphone on Kaymu today if your friends do not want to help you prepare your act –  and join us this Friday 29th January 2016 – 6PM at Cinema Hall.