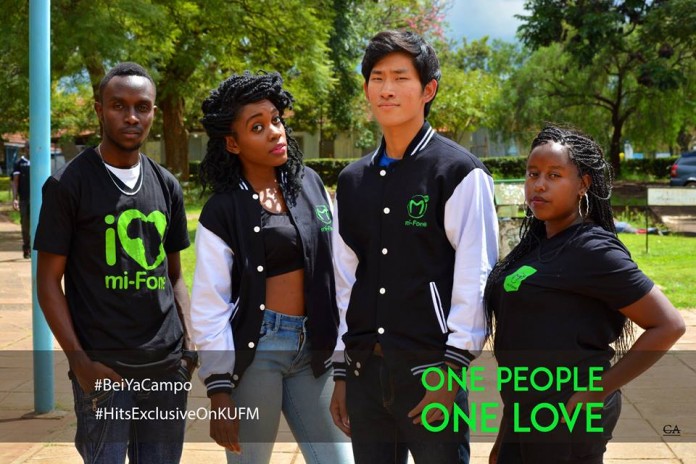 Over the last week or so, a lot of buzz has been generated around #BeiYaCampo and #MiFone. Exactly what is this #BeiYaCampo?
Talk of Africa's premiere phone brand. #BeiYaCampo is brought to you by #Mi-Fone and Hits Exclusive on KUFm for all campus students. Get the phenomenal Mi-Fone 4x at a discounted price of Ksh 9, 499, Bluetooth speaker, a 4GB SD card among other goodies. The best part is, all you need for this offer is a valid student ID.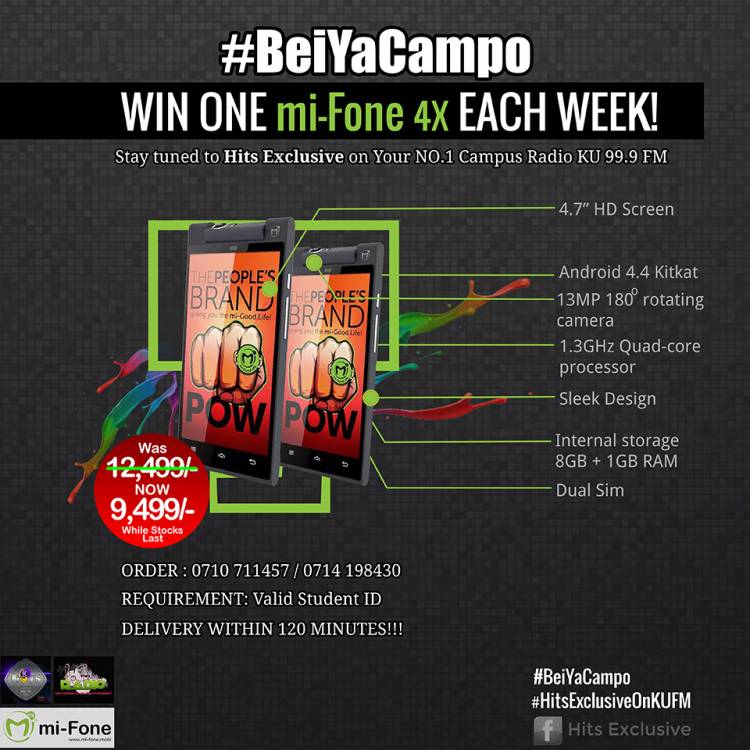 Even better is your chance to win the Mi-Fone 4x by attending the weekly photoshoot at Kenyatta University Main Campus.
All you have to do is: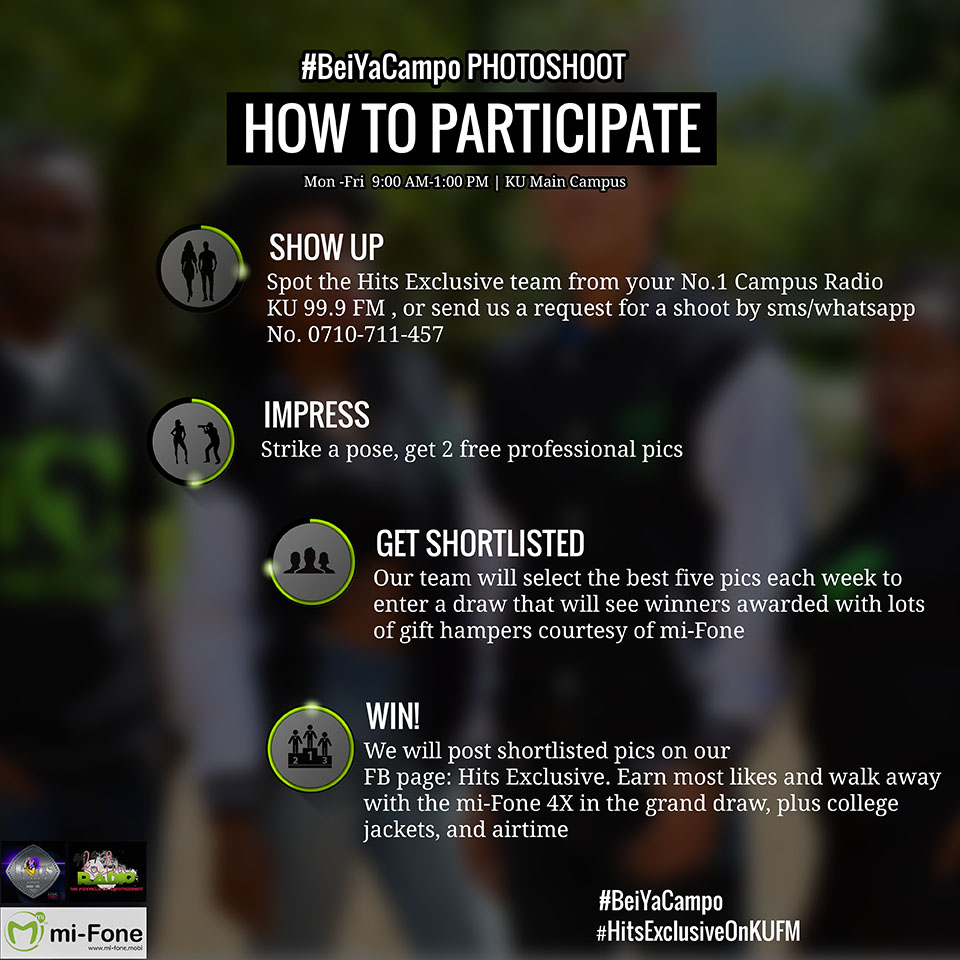 And stand a chance to win the Mi-Fone 4x and other goodies such as airtime, t-shirts and jackets.
It is already in motion people! Last week one lucky winner already walked away with the Mi-Fone 4x , one Peggy Mwanza. What are you waiting for?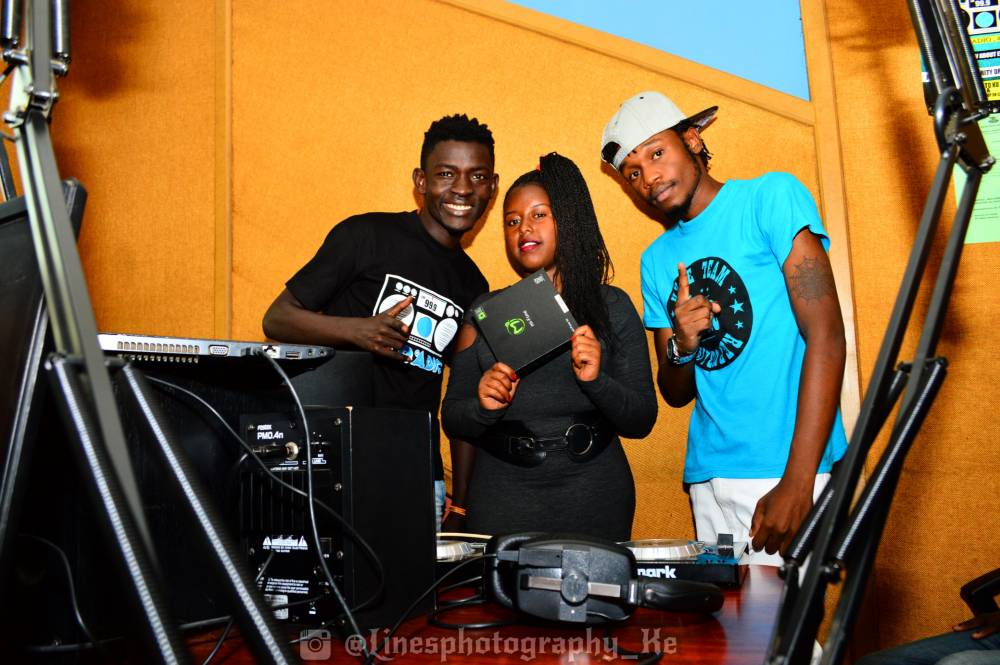 Follow @mifone on twitter and @mifoneworld on Instagram for more information.
Meanwhile,Tune in to Hits Exclusive with Zaga and Del 1-4PM daily on KU 99. 9 FM and stand a chance to walk away with loads of airtime daily.