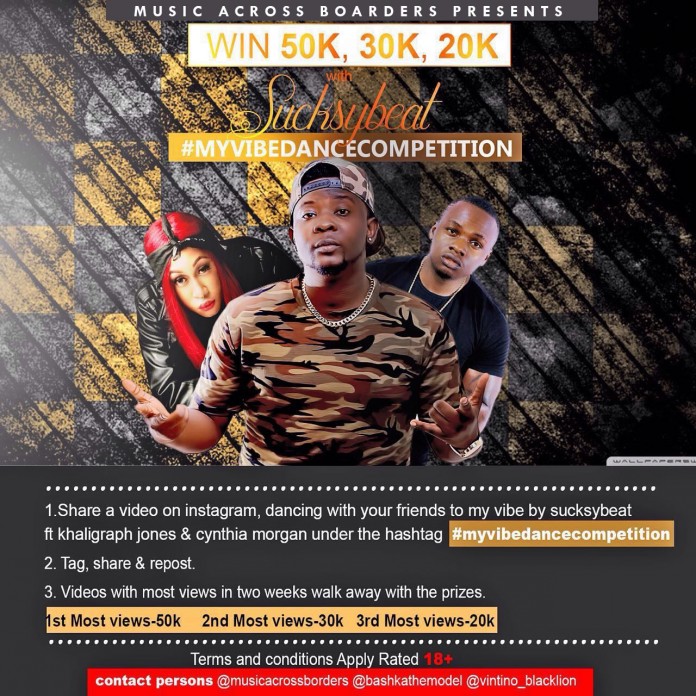 When I told you SucksyBeat is bringing a whole different Vibe to the game this I what I exactly meant.
Sucksy Beat is now giving out a total of Ksh.100,000 totally for free as long as you can garner enough views on your Instagram.
This is what you need to do;
1.Upload a video of you and your Friends dancing to My Vibe by SucksyBeat,Cynthia Morgan and Khaligraph Jones.Use The Hashtag #MyVibeDanceCompetition
2.Share with as many Friends as you can.
3.The Video with the most views after 2 weeks wins 50K, The second one will get 30K and the third one 20K.