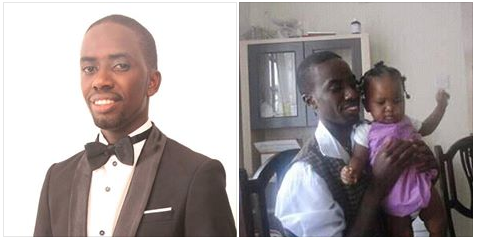 In summary
• Was nominated gentleman of the year by for which he was awarded by KUSA in 2015
• Seeking to be nominated as entrepreneur of the year 2016 for KUSA Honors ( click this link to view his profile)
• Pioneer sweets, popcorn and mabuyu vendor in KU
• Intends to work in China in the near future, currently studying Chinese level 2
• Was motivated by the need to leave a legacy and be able to sustain himself through college.
• 25 year orphaned at a young age, now a force to reckon with.
Has faced challenges such as rubbing shoulders with caretakers,house keepers and security guards.
utaneed something?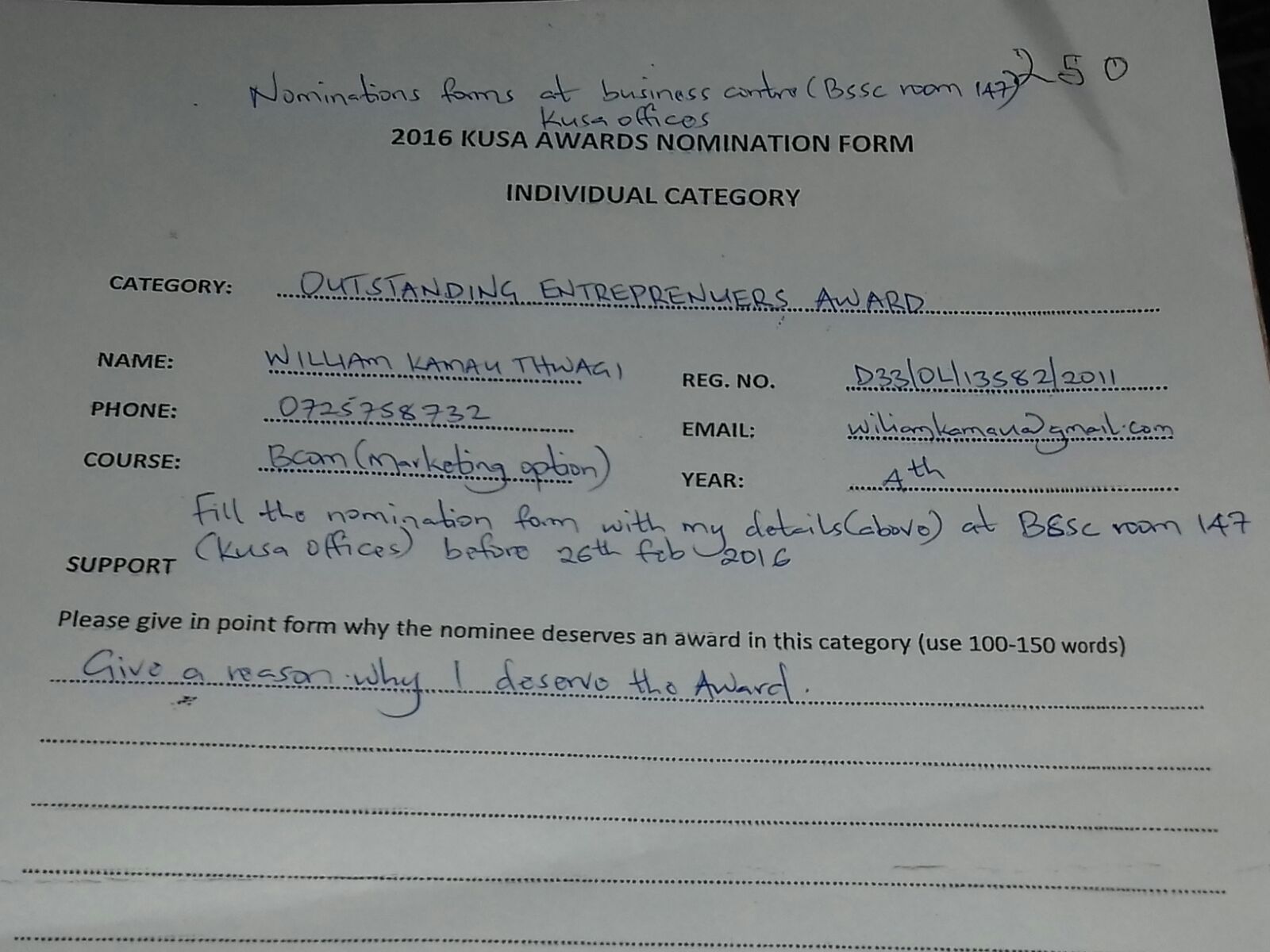 "Niaje, mtabuy sai?" this is his signature statement that we all know him by. Meet your favorite popcorn, sweets, mabuyu and chocolate vendor: William KamauThwagi. The 25 year old that is soon leaving the business due to his graduation this July has no doubt left a legacy as K.U's pioneer sweets vendor. Like all young entrepreneurs of our time he has his own driving force and a passion that he exudes whenever he walks around with his big bag of goodies looking for his next client. I had the privilege of sitting down with him and taking a closer look at this legend in the making.
The beginning.
William KamauThwagi has not had an easy life as he lost his parents at a young age. Being brought up by his grandmother fueled his desire to help her when he got to campus. At first life was hard and he had no idea how he would sustain himself but he knew that he wanted to start something for himself. A friend pitched him the idea of selling popcorn which he shared with his grandma. She proved very supportive and with the help of his sister and an aunt of his they were able to raise kshs 3000 for a popcorn machine. He tried his luck at the shopping center but it proved futile. He then decided to try his luck at KahawaWendani near Nakumatt. This was his first attempt at a business in 26th April 2012. Unfortunately this did not work out as he only managed to sell 10 packets of popcorn @ 10 shillings per day. Two months down the line he decided to let it go and try his hand at something else. He got a job at hi grandma's restaurant in Kiambu town selling tea. This is where he attributes his exposure inhandling customers as he used to sell tea,smokies and mandazis. For the 10 days he worked there he earned kshs 2000 which he saved in anticipation for another business venture.
The Turning Point
After miserably failing in his popcorn venture he had not fully given up on it. A friend then gave him an idea to start hawking the popcorn in hostels. Armed with 50 packets of popcorns, a nervous William walked to Nyayo hostels determined to make a fresh start. As fate would have had it, he managed to sell allthe 50 packets that single day. With new found energy, he continued with his venture till he got to a point that he sold a minimum of 100 packets per day. All was well until people shifted from hostels to group discussions in September 2012. He devised new ways of going to where the clients were and interacting with them. This proved to be a smart business move as it was pretty successful as he sold a minimum of 200 popcorns per day in areas like Az 39.
The challenges and the lows
At one point he had to make the popcorns at home and proved to be quite hectic as he needed 5+ hours to meet the daily popcorn demand. This prompted himto switch to E-learning to enable him to continue his business as well as study. In May 2013 most people had gone for long holiday so the client base was at its lowest and this prompted him to add a variety of products to his stock such as mabuyu,kashata,biscuits, small lollipops etc. The lowest point in his sweets career came when he was arrested by KU security on 21st Feb 2014 for illegal vending. This made him swear to never sell again. This would have been his end but no, the phoenix would arise from its ashes.
The growth and diversity
Following the trouble with KU security, he decided to sell his products in other universities such as JKUAT and MKU Thika.
Public Demand
Due to public demand, he decided to concentrate in KU once again. After all, home is where the heart is. He enjoyed being a monopoly till 2015 when others saw a potential cashflow in his hustle. This made him think of new strategies such as visiting lecture halls before classes began and politely seeking out his customers.
Personal Achievements
In July of this year, William KamauThwagi will graduate a proud BCOM student having achieved all his personal goals. He prides himself in having left his legacy not only as the mabuyu popcorns etc. guy but also as an entrepreneur well deserving of the entrepreneur of the year award. In 2014, he was honored as the Gentleman of the Year by KUSA. He is a mentor to those who want to venture in the business and is always ready to share business and personal advice. He has managed to interact with his clients through an autograph book which they gladly say amazing things about him and his business. To those who want to embark on this venture he says…nothing good comes easy, be thankful to God as he is the one who teaches how to profit.
Here's what a few of you had to say bout William: