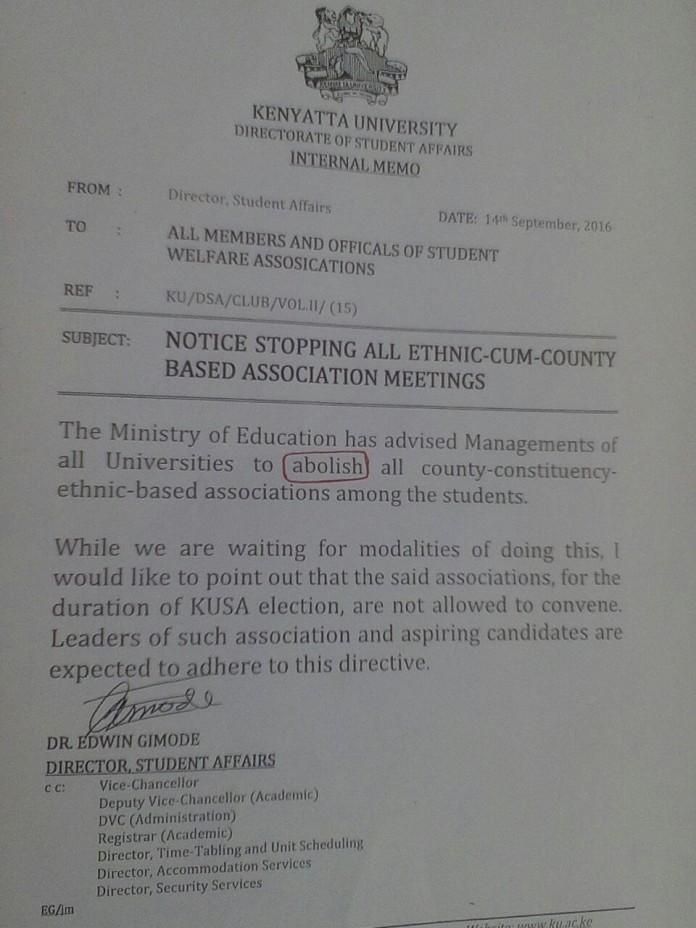 On a circular making rounds on social media, the Ministry of Education has advised Managements of ALL universities to abolish all county-constituency-ethnic-based associations among the students.
This comes a month before the expected KUSA elections are to take place – in October. As such, the leaders are required to refrain from such gatherings.
Kenya, as has now become evident, has been – since multi-partism started – divided along ethnic lines politically. Evidenced by the 2007 post-election violence. I'd think it's the high time these lines are best dealt with at an early stage in our politicians' political careers. Hence welcome this move.
What's your opinion on it – feel free to share in the comments below: