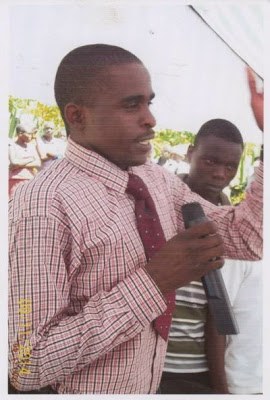 Douclas Shamala adressing a crowd | K.U-comrades Forum
             The name doesn't speak much till you meet this comrade face to face and the success behind Shamala Douglas just leaves one with awe and admiration. Shamala is a name meaning the 'isle of a man' in the luhya language and the character being presented here couldn't agree more. Born in Kakamega County, a bright child who couldn't speak for the first few years of his life with relatives and family concluding him to be dumb.
However this minor misfortune did not shape the boy's path with him rising to be the brightest child among his eight siblings. His path to greatness was clearly foreseen as at seven years his uncle offered to take the boy to an institution in Uganda for his education but his loving parents refused to let him go. This love struggle in his family is responsible for the great humility exhibited in this young man.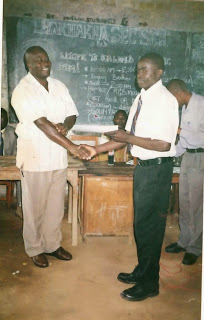 Dauclas Shamala | K.U-comrades Forum
Everyone argues on their quality of education being better than the other but for Douglas this notion didn't stop him from going to Uganda to attend form 5 and 6 after completing secondary education here in Kenya . Today the mere decision of being exposed to both the Kenyan and Uganda system has shaped Douglas to be open minded and a champion for equal rights regardless of differences in nationality, tribe, race and career choice.
                          Joining a school in Uganda did not deter Douglas from participating in student welfare projects by pioneering the anti-discrimination of both citizen and international students and prominent critic to the school management and student body for failing to ensure the welfare of their students. More than once did this boldness land him in trouble with the school and court cases followed which he fought and despite the legal threats he continued the campaigns.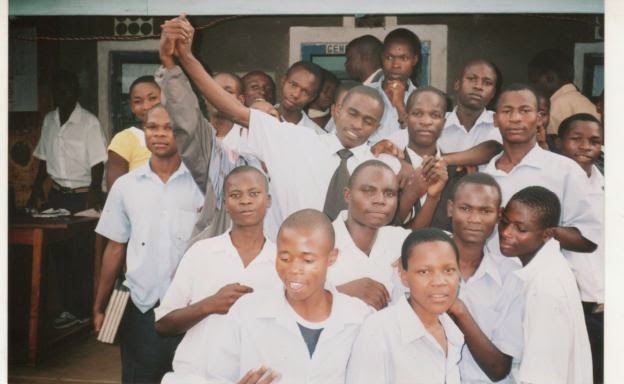 Douclas Shmala After wining the elections | K.U-Comrades forum
                            The year 2010 saw Douglas elected to post of president of the Uganda National Students Organization (UNSO) where under his term he spearheaded the introduction of Straight Talk Club an association where students in all levels were given a forum to speak out about HIV/AIDS and nationwide campaigns to curb spread of this disease in the pearl of Africa, a country whose population suffered the blunt of this pandemic. The initiative has so far been taken up by the government in the fight against HIV/AIDS. Consequently, under his term Shamala saw to it the establishment of patriotic club and changed the mindset of citizens accepting and incorporating foreigners in state development.
His journey in Uganda ended with the organization of a student welfare kitty much similar to HELB here in the country that focused mainly on enabling poor students access to education and sports scholarship. With much leadership success in Uganda Douglas came back to Kenya to join Kenyatta University pursuing a degree in Environmental studies and Community Development and as a comrade the exemplary leadership qualities and vision is still his driving force as he plans to venture into the political arena.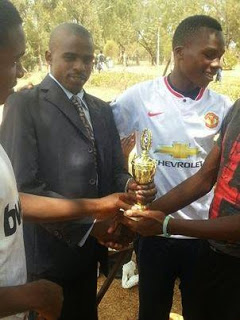 Shamala awarding the winning team after a tournament at the K.U field
                           The journey to serve is an unending one and the relentlessness seen in this comrade is great. He is among the founders of Red Bulls Kakamega a talent searching organization that brings together all this gifted youths in the region. Apart from his political interests, Douglas is a businessman with hotel establishments both in Kenya and Uganda. He also runs a research organization based in Kenya reinsurance plaza where they work mainly in government projects to better communities across the country.
Douclas Shamala | K.U-Comrades Forum
                  Douclas is a constant political assessor and strategist working with some of the top leaders and friends from across different political, tribal, religious and social divide. His contribution to community social responsibility programs here in Kenyatta university environment club further clarifies his soft spot to serve wholeheartedly.
His motto is always treasure friendships as your luck may lie in someone else's hands and to top it all we are all equal, you are not any different.