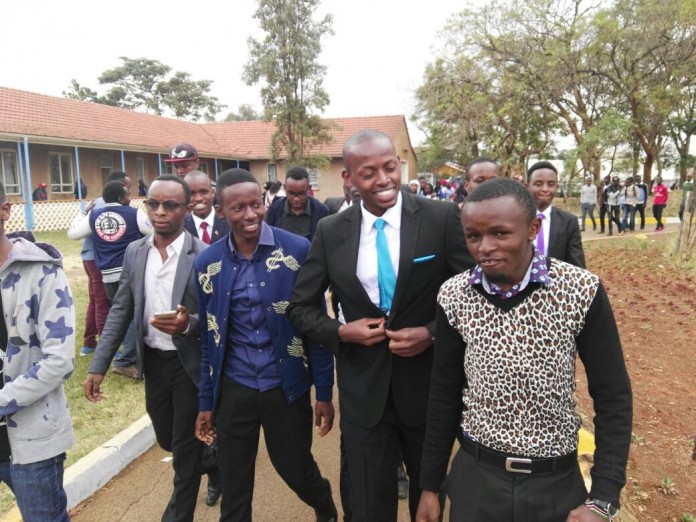 KU Mt. Kenya Mafia has warned Apollo Kiogora that hate speech and inciting students through social media will not earn anyone fame or popularity, but It will bring about hatred. Nyumba Ya Mumbi boss said that a section of leaders have developed a bad habit of putting across his name in any political undertaking.
"I want to tell them that they should stop mentioning my name. Every other time it is Waithaka, even when you go home you mention Waithaka; what will your girlfriend think when you keep mentioning Waithaka? She will think that when she is not around you are with Waithaka. We know you're a lonely man. If you should ever wake up, make sure that your story is straight love. If you talk in your sleep don't mention my name and if you walk in your sleep forget where you came," said the Former KUSA Academic Sec.
Referring him as the third and final part of a Mafia cycle redemption. Kiogora was quoted as the lost Son, It appears in Luke 15:11-32 Kiogora asked for his inheritance and after wasting his fortune he should return home to be made one of my servant. We will welcome him back and celebrates his return. He also reminded his circles that one day they will inherit everything. But, they should still celebrate the return of the younger son because he was lost and is now found.