Earlier today, an image taken of a student suspended for buying exam results from one of the lecturers in Kenyatta University surfaced on Whatsapp.
Accompanied was a feature from one of the local weekly newspapers about the issue with some of the student's admission number being published.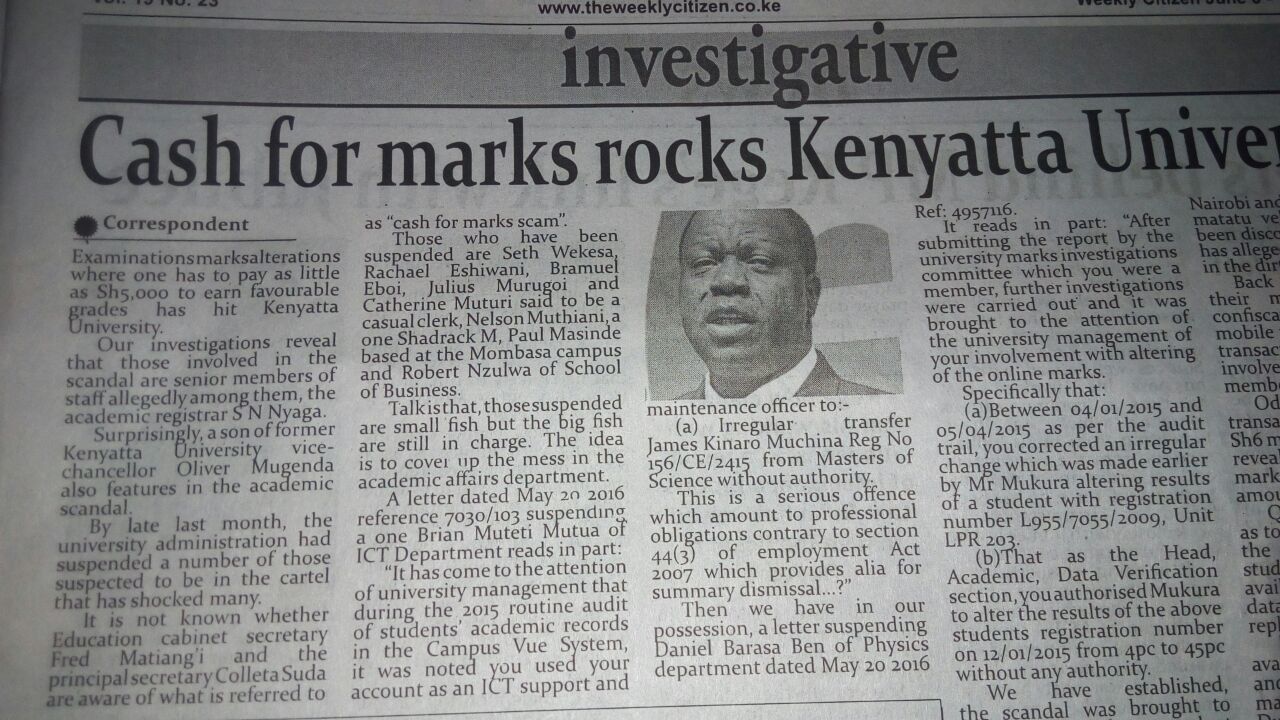 This however does not come as a surprise because most of the 4th year students are just but remaining with the infamous missing mark issue that has been before raised as a major issue with lecturers who fail for one reason or the other not entered the affected (few) students' results and as such, these students cannot graduate this July.
What however surprised me was the high rate at which these 'missing marks' had a convenient way of turning out to be graded as 'E' in the long run.
What that means is the blame shifts from it being a 'missing mark' issue to something the lecturer can no longer be blamed for – exam failure.
This leads to the students having to repeat the unit in an extra semester or year depending on when the course is offered. Imagine having to wait an extra year to graduate!
With all this in mind, I'm not surprised by the before-graduation issues on lecturers getting some form the female students so as to pass their units or avoid academic embarrassments.
What do you think should be done to cub the 'Missing Mark' nightmare as many call it?