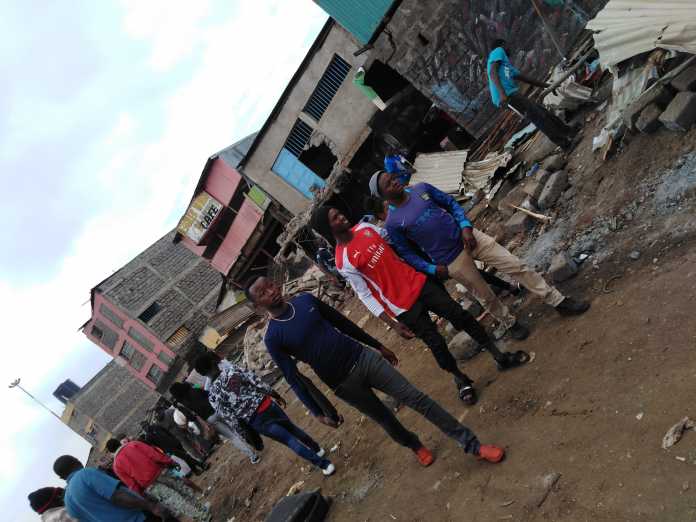 Imagine waking up every morning faithfully to serving Kenyatta University students by running a small 'mama mboga' shop next to the railway line that passes between KU and KM, then one day you wake up to everything you've built to sustain you and your family has been taken down?
That's what small business owners such as mpesa shops and hotels have woken up to today morning.
At 4am, 9th October 2018, demolishions guarded by police raided down on all shops previously marked as too near to the railway by the authorities and were forewarned that they would be demolished…unless..!
Its not the first time this is happening according to sources living in the area. The shops should not be where they're put up hence why you've not heard any riots by their owners. But why now?
Apparently the owners to these businesses were asked to pay 'something small' by someone up in the ranks to have the shops left as they are. This time, unlike many times before, some did not heed to the warning and thus did not make the payments according to a boda boda operator who has been operating in the area for a number of years now.
Who was on the wrong here? Share your opinion in the comment section below.