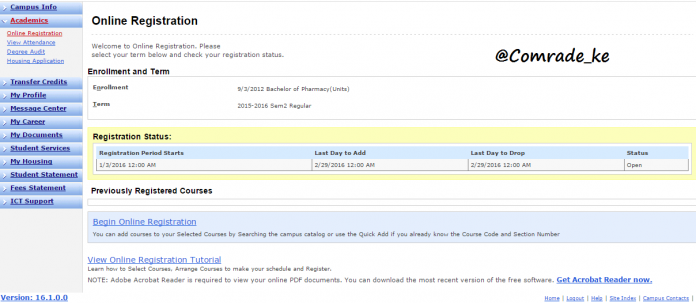 On a post earlier this evening, K.U.S.A President Were Were expressed his support for the online registration dates for this 2nd semester January 2016 to be pushed.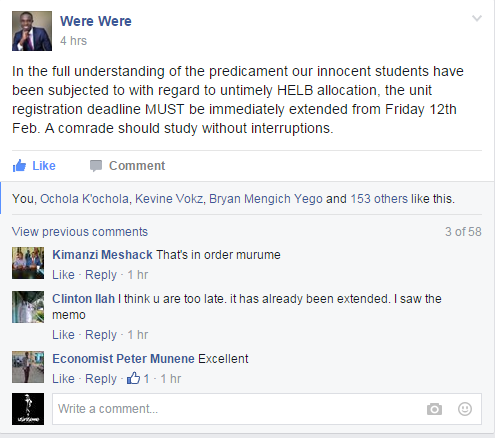 This comes after glitches on the automated fee system seemed not to work well with the school's system. Students late in registration have found their campus view accounts showing a hold and as such could not register their units online in time for the deadline.
That and the fact that it's been C.A.T week shook the K.U.S.A team to the students' rescue.
Thus comrades have until 19th February 2016 to complete their registration as HELB honors its promise.