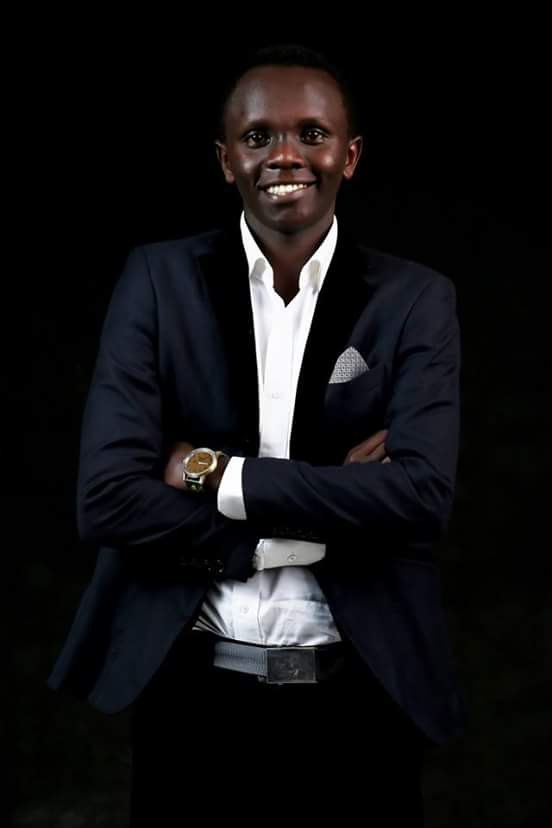 A problem cannot be solved by the same thinking that created it. One of the greatest scientists to ever walk on the face of the earth, Albert Einstein said. A profound statement that is! In a severely dynamic world and economy, a fresh aluminus of Maranda High School shared this same school of thought with good old Einstein.  Ladies and gentlemen, I present to you, Ian Kinanga; Co-founder of Taatua Africa a communication service provider. I had a few questions for him, this is what he had to say.
State your full name and what you do, for the record.
(Chuckles) : My name is Ian Kinanga. I'm a first year  student at JKUAT taking Business Management(strategy ), co founder Taatua Africa.
When did you start this company and what was your driving force?
We founded the company in 2014 with a friend of mine. Back then I was fresh from high school and had no idea what to do with my free time. I was broke too, so getting my own money by employing myself was a welcome idea. I also craved for my own independence (financially ) so, yeah.
So which services do you provide?
We provide branding services. We make an individual into a brand and/ or a public figure by strategic planning and creating a social media presence for our clients. Take for example the current JKUSA president. We branded him from a common person to a public figure who won the presidential bid with a margin of 1500 votes.
I understand that your line of work requires one to acquire perpetual knowledge.  How do you achieve That?
Uum I acquire knowledge through youtube, some TV programs, and print media like newspapers. I also did an online course on Public Relations which has proved to be quite helpful.
What can you say are the milestones you have covered so far?
So far we have managed to expand our clientele. Apart from aspiring politicians in campus,we also manage a number of legislators, 5 to be precise. We are also gradually heading from seasonal management to more like full time management.
Talk to me about the challenges you've faced since you started off. And what you have learned from them.
Personally, I have come face to face with people whose ideologies are so rigid. The thought of new technology literally makes them take off. But I have learned to accept turndowns whenever it's necessary.  I have grown a thick skin in a manner of speaking.  New technology is also expensive to implement, so we have the imminent issue of inadequate funds.
How do you balance between your academics and keeping your firm running?
Success is all about multitasking. Despite the stereotype that men can't multi task, that is the recipe for success.
I gather that you work closely with the current JKUSA government, do you have any political ambitions? Campus politics or otherwise?
All I have to say for now is, the voice of the people is the voice of God!
Before you can give us your parting shot, what are your future plans as far s education and of course your firm are concerned
I want to be an expert Strategist .
I want to achieve a global market for my firm.
Before I quit to serve humanity in any public office in the land.
Finally what do you have to tell Kenyan youth aspiring to follow in your footsteps?
The whole equation of life lies in serving God and humanity!
That's it for now folks, for more interaction with this rather ambitious strategist,get him on social media platforms
Twitter: @proudkisii
Instagram : @ian_kinanga
Facebook: Ian Kinanga
Signed,
The Eccentric.