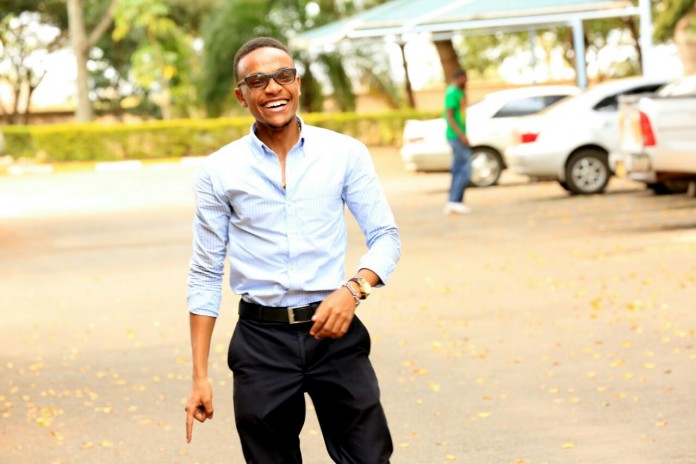 Perception. Like beauty, is in the eyes of the beholder. On one chilly night as I was walking home from school, I realized the Obama images that had been on virtually every street light in KU had been replaced with new faces. One particular one caught my eye. Wacha Ufala! That particular one got my attention for a moment. I was intrigued and I knew I just had to find out more about this guy in this seemingly hilarious show in our very own KUTV. Fast forward, enter KUTV's Jesse Rogers ladies and gentlemen. A third year BA economics student who is the host of Wacha Ufala, News bulletins and the breakfast show on KUTV. I had the privilege to sit down with this sublime soul that many deem a snob (I highly beg to differ) here's what I gathered.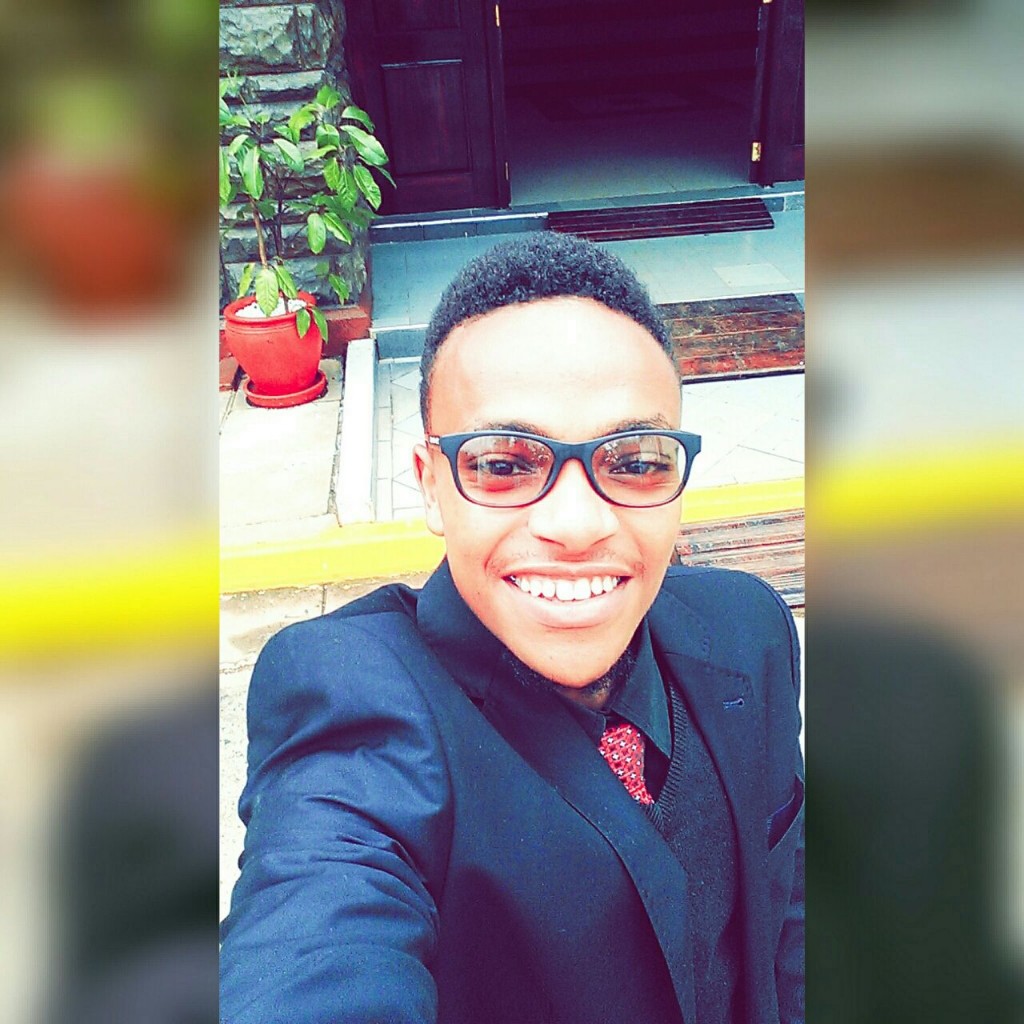 "I knew I had a passion for journalism from way back. I was the type of kid that would see the likes of Katherine Kasvuli on TV and tell my parents I would one day be like them. When I interacted with my friends they'd tell me how good I am at articulating my words and in spoken English, that's how the interest and passion developed," he lights up. In 2014, the then first year student at the school of economics already had journalistic prospects as he walked into the annual KU Radio auditions. Technically, he had no idea what he was doing but he knew he had to try. Well, that did not work out too well but a year later he was back again ready to impress his way into the institution owned media house. What do you know? He made it through the 2015 auditions and became the host of Rock Wednesdays alongside the multi-talented Shishi.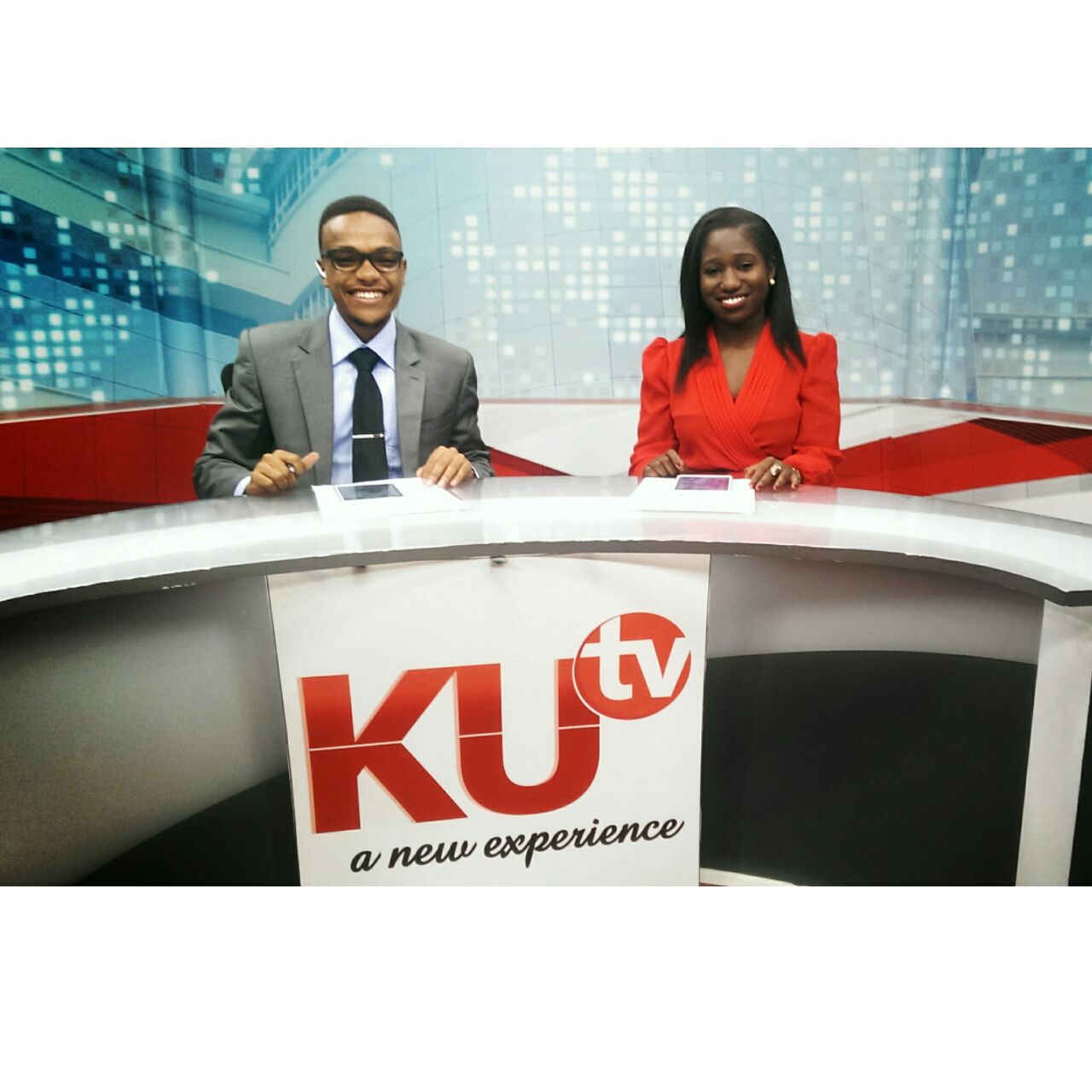 The Turning point.
It's virtually impossible to bypass this young man's passion as he speaks about his journey in the media industry. He attributes his turning point in his decision to remain behind during the 2015 long holidays to keep the radio alive. "I was privileged to host Top n Hot with yet another talented lady June Clare. This period of time is what actually gave me my footing and taught me how to stay humble so that I could learn the much I could," he offers.
Transition to TV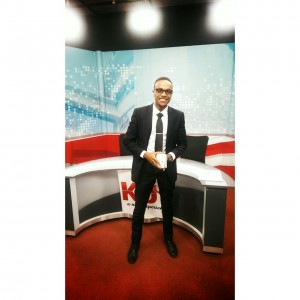 His dedication, talent and charisma caught the attention of the head of KU Radio and the producer of the show, Wacha Ufala. So when Mr. Koyo decided to venture into TV, he had the right man for the job in mind.  It was not long before the news guys at KUTV noticed him too, and boom! He got a slot at the Prime Time News bulletin too. Soon after, someone else also wanted a piece of the pie and he was poached to host the Morning Show as well. At this point, I am simply blown away. Isn't it just amazing how far passion for what you do can take you?
Attributes
Today he attributes his success as a "student" journalist to the legendary Catherine Kasavuli .Thanks to two weeks of intense training in November 2015, he is able to sit and coordinate gracefully with his co-host and friend Akey Dorice Ombat during the news bulletins. That he is an avid Mark Masai fan has in no doubt helped him in improving his presentation skills as one of the pioneer anchors in the media house that is barely a year old.
The challenges.
Balancing between work and school can be pretty challenging but he manages to give his best in both fields. As far as work is concerned, he never leaves the studio before his stories are ready for airing and he ensures he does enough voice training. For school work he survives on hand outs, to quote him" Economics is not easy, but then again nothing good comes easy."  As a pioneer he is held in high regard as a trend setter for the media house and with limited resources, it's a pretty tall order. However, he is determined to face the challenges head on and rise to greater heights.  Remember something I said about him being deemed a snob? I was right to differ. Turns out that, due to his busy schedule he has learnt to be very straightforward with people and that doesn't sit well with most people.
The Future.
The future is bright for this quickly rising star in media circles.  However, he plans on successfully completing his undergraduate in economics and even pursue masters in a related field.  As far as journalism is concerned, it is just but the beginning of greater things to come. He plans on exhausting all the resources that KUTV has to offer in the meantime.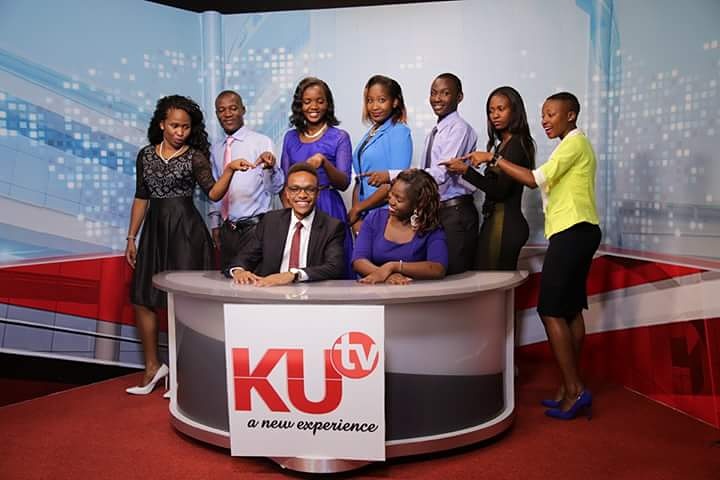 Parting shot.
Stay humble. Put God above everything.
That's it for now folks,
Meanwhile, catch Jesse Rogers on Wacha Ufala every Saturday at 8:30 pm on KUTV; A new Experience!
Signed,
The Eccentric