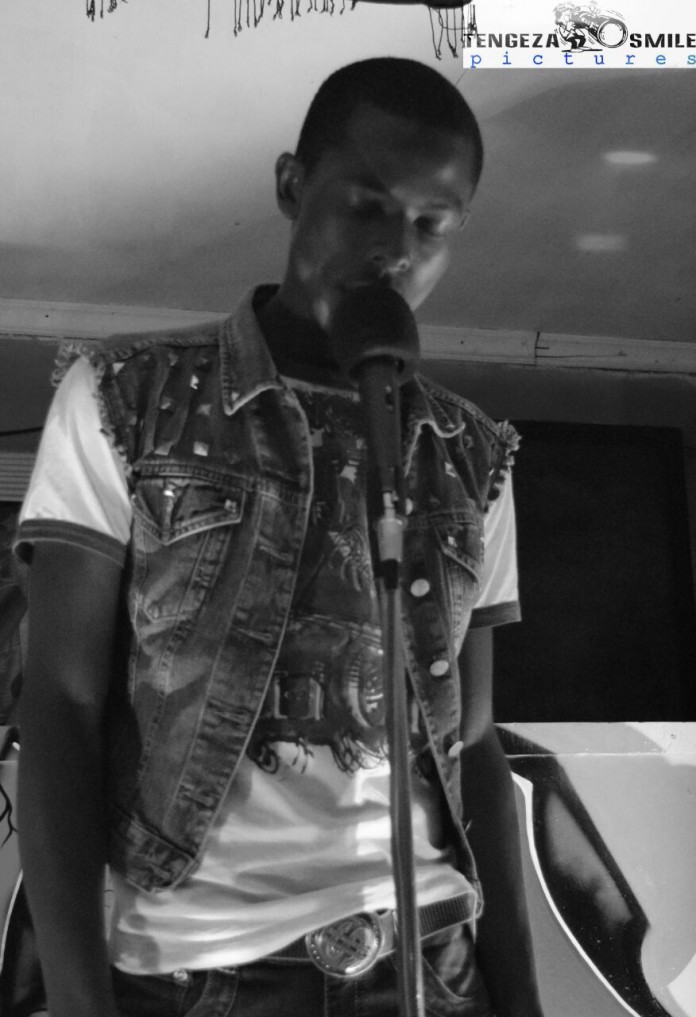 I've had this audio recording of his interview for close to a week now and I have no idea how to start telling this amazing story. When I first decided to tell his story, I wondered whom I'd compare him to. Then I set out on a journey to read about the greatest of all poets and Bam!!  I landed on William Shakespeare, a modern version of him I daresay.
Shadrack Agamira better known as Sheddy Poet is no stranger on your stage. He is arguably one of Kenyatta University's finest spoken word artists if not the best.
So how did this poetic guru come to be? The third year Information science student discovered his poetic prowess at the tender age of 9 and has perfected his art over the years.
Apparently there is a difference between poetry and spoken word. Did you know that? Well, that is an entirely different story for yet another day.
After participating in Drama and Music festivals to the national levels in high school, he started looking for platforms to showcase his art right after form four. It was during this time that he got his first interview on Citizen Tv and later KUTv.
"I looked for platforms to perform and when I did, people would tell me how good I was in spoken word, " he offers.
Surprisingly he had no idea he was doing spoken word as he was a self proclaimed poet. 
Upon learning what it was, he instantly fell in love with spoken word and hasn't turned back since then.
I ask about his parent's take on his chosen career path, based on the misconceptions associated with art and he is well, too ready to indulge me in their views.
"Thank you very much for putting it that way, it's a misconception and art can indeed be a career. With that out of the way, my parents support me fully as they see what I do and I'm able to balance well with my school work. When they see me on Tv, hear me on radio or see me published somewhere like in a magazine and at the same time my school work is excellent, then what more could they ask for?" He smiles.
A very contented smile I must add.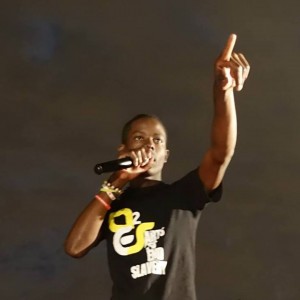 I'm curious as to what some of the biggest stages he has performed on are.  I can't help but notice that his face lights and with a tinge of nostalgia he says, "I can't forget to remember this stage in Rwanda where we had gone for a poetry workshop, that, I would say has been the biggest so far. "Pause for a moment, " but then again, I highly respect Kenyatta University, it is one of the biggest platforms any artist can get. From performances before the Vice-Chancellor and the cabinet secretary for education, it has been real! Late last year I was also hosted by Larry Madowo on The Trend an awesome experience that was!"
At this point, I'm definitely interested in what inspires him to do spoken word.
"I'm inspired by anything I see and anyone I talk to. It's simple I'm passionate about what I do and I aim to empower and rebuke the community(when need be)through my art."
I ask about future projects and guess what people, there's a mix tape involved!  A spoken word one, what?!  He explains to me that he doesn't believe in doing things the usual way, "I think that recording shows and putting them on YouTube is usual. If you can, please come watch me live. Like on 1st July 2016 I'll be performing in Kisumu at the Sovereign Hotel, do come and watch!"
"What are your future plans both as an individual and as an artiste?"  I pose.
"I plan on opening a school for poetry. This will be the gateway to my empire, " he gives me a knowing look.
As far as upcoming poets and spoken word artists are concerned, he has some words of wisdom for you all:
"Inasmuch as we have workshops so as to train you to be better at what you do, develop your own style, don't copy another artist. Let your passion drive you, the money will surely follow suit. As a wise man once said, pursue excellence and success will follow you pants down." (Actually that was a movie, The Three Idiots).
So what other activities does this talented star indulge in? It so happens that he co-owns a company (The Experience) with fellow spoken word artist: Teller 254. This company, I understand, deals with organizing events, supporting talent and giving upcoming artist connections, mentorship and the necessary platforms to grow.
Apart from that, one Sheddy Poet can actually rap!  I'm yet to witness that though, I really hope I get to soon.
He is a lethal MC too, director and actor. See where modern Shakespeare comes in?
Affiliations.
Sheddy Poet is proudly affiliated with Pawa254 and HAART where he is involved in creating awareness against human trafficking.
That's about all for now, see you in Kisumu come 1st of July 2016 for the ultimate poetry meets Comedy experience!
Connect with Sheddy Poet on social media platforms:
Email: [email protected]
Facebook and Instagram
Twitter: @sheddiepoet.
Signed,
The Eccentric.