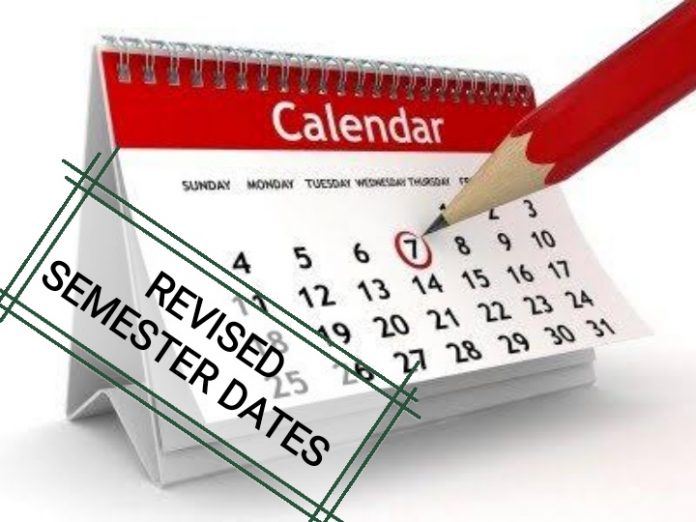 Kenyatta University administration has released revised semester dates for the 2020/2021 academic year.
Consequently, there are some changes that have been made to the initial dates that were released during the beginning of the semester.
In the new time table, the following changes have been made :
Examination period for all 1st year regular students (2020 intake) runs from 12 to 19 March, NOT March 1 to 10.
First years vacate the school premises on March 20.
Reporting dates for 2nd and 3rd years to the university is March 21 and NOT March 13 as earlier stated.
Face to face Lectures for 2nd and 3rd years begin on March 22.
The examination period for 2nd and 3rd year students runs from April 23 to 30, NOT April 19 to 28 as earlier specified.
The 2nd and 3rd years should vacate university premises by May 1.
The 4th year students report back to the university for exams on May 2.
Examination period for 4th years is May 7 to 14, NOT May 5 to 14 as earlier stated.
These changes were made after consultations within the  University administration.
In October last year, the university introduced a phased mode of learning whereby students will be attending face to face lectures at the institution in phases.
The first phase consists of 1st and 4th years while 2nd and 3rd years belong to the second phase.
These changes came as one of the results of the spread of Covid-19 pandemic in Kenya.
The University administration introduced these changes in a bid to curb the spread of Covid-19 and follow the Ministry of Health protocols.
For more information. You can access the full calendar of events through Kenyatta University Website @www.ku.ac.ke