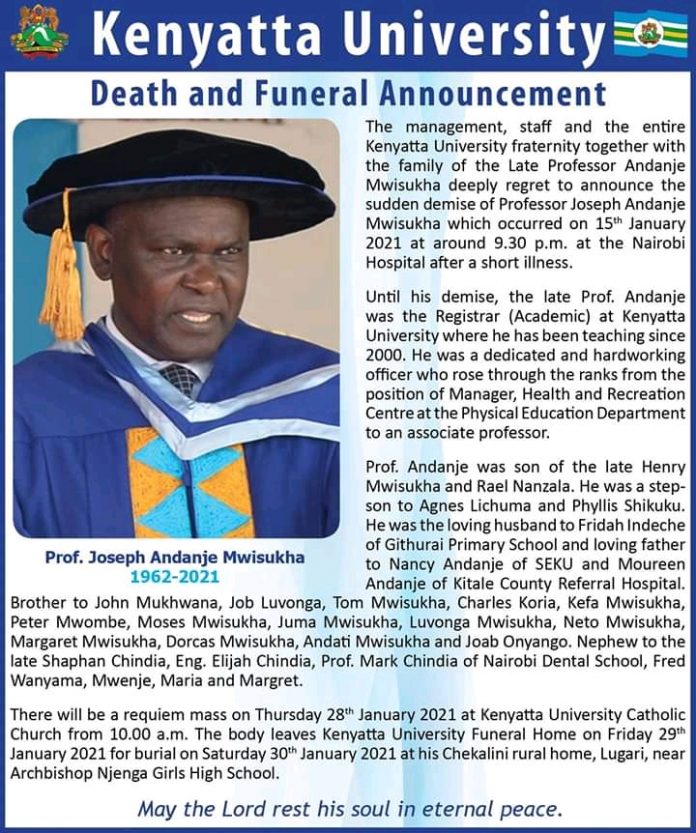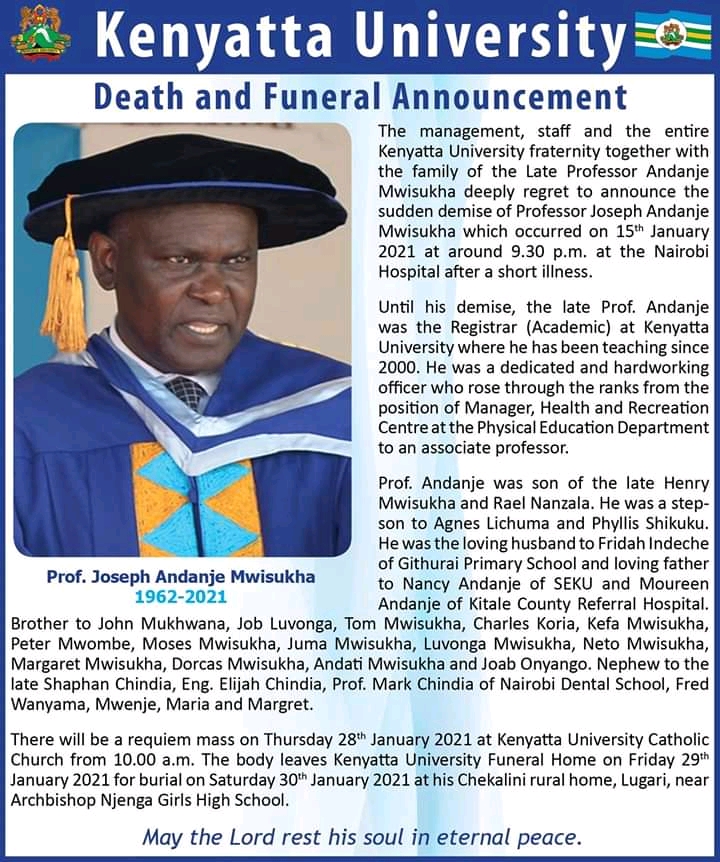 The late KU Academic Registrar, professor Andanje Mwisukha is set to be buried at his rural home in Lugari, Kakamega County on January 30, 2021. Mwisukha passed away at Nairobi Hospital on January 15 following a short illness.
According to a Memo released by Kenyatta University, there will be a requiem mass at Kenyatta University Catholic Church on Thursday January 28 as from 10 Am. The body leaves kenyatta University funeral home on Friday January 29 for burial on Saturday at his rural home in Chekalini, Lugari in Kakamega County.
Until his demise, he was serving as Academic Registrar at kenyatta University main campus. He first joined the institution in the year 2000 as a lecturer and rose through the ranks from a departmental manager to an associate professor and a registrar.
He was known to be a very strict man especially on matters concerning academics and fee payment. However, the institution credits him as an officer who was very hardworking and performed his duties with allegiance and dedication.
May his soul rest in peace.
Here is the full memo released by the university.