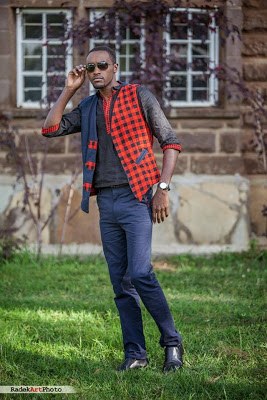 Mr. Kenyatta University / Mr. University Kenya Aspirant Interview
As you would expect, a Kenyatta University representative is among the contastants of the now on going voting of Mr. University kenya and who better to represent us than our one and only Mr. Kenyatta university – Brian Mengich.
*Below's what went down on the one on one with Brian.*
K.U-Comrades Forum:
 Hello, I have
been referred to your email by 'Kijana Muthomi' from Facebook.
Mind getting started?!
– I'm an author from  www.ku-comradesforum.cf Team. Mind my asking
your name?!
I'm a model, fashionista, fashion consultant, humble and
God fearing.
Awards: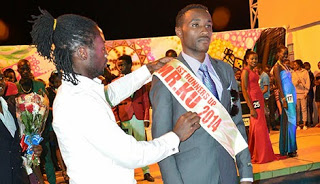 Mr. K.U 1st Runners up | K.U-Comrades Forum
Personal Interests: I love modeling, swimming and
playing Hockey.
K.U-Comrades Forum:
What motivated you to try out for Mr. K.U?!
– A lady perhaps?! 😀
Brian Mengich:
It's not about a lady ,it's all about passion
K.U-Comrades Forum:
Passion…I like that.
Brian Mengich :
yes it's something that's is in me.
K.U-Comrades Forum:
Passion…Is it the same one that got you into modeling?!
Maybe we could start from the very beginning, when
was your breakthrough to the modeling / Mr. K.U world?!
Brian Mengich :
I started Last year around March when I went to
Kenya fashion awards modeling academy
for training that took 3 months. From there
I did my fast fashion show that is Kenya fashion awards (kfa).
On last year July I tried Mr.
KUSA
and I became 1st
runners up. That gave me the morale to do Mr.  University Kenya.
K.U-Comrades Forum:
The KFA…must have been quite the experience…
Brian Mengich:
*Nods*…Yeah, I was enthusiastic about it. I'm also
doing research on it. I am planning to get better and better at it.
K.U-Comrades Forum:
When you are not styling up for Mr. KU / Modeling…?!
Brian Mengich: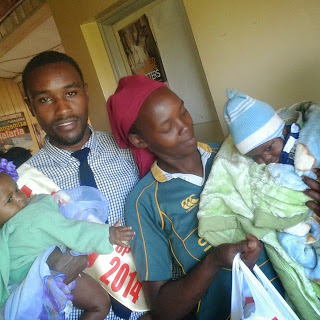 Mothers day 2015 | K.U-Comrades Forum
I am also a student so most time its books cause
there is time for everything  + I also
want now to enter into KU politics under the docket for FINANCE SECRETARY
coming this September.
K.U-Comrades Forum:
Hmmm…that's the third thing you are passionate
about 🙂
Politics: we will have that talk at the appropriate
time. When the time comes, this will be the site to use to communicate with the
comrades.
What did your parents think about your modeling /
interest in K.U politics?!
Brian Mengich:
Ooh, my folks are so proud of my endeavors  and also relatives and friends, in fact many
times when i featured in the pulse or TV they become so happy .My parents prayers are always to see me doing everything that I can for myself in life as long as it's not something that can
ruin my life. The happiest thing for a mom is to the success of his/her child.
"..My mom is a politician by nature and when i told
her i want to go for politics she smile and wished me all the best" He adds.
K.U-Comrades Forum:
That is true…a quality people should emulate.
You mentioned TV and Pulse…what were you featured
for?!
Brian Mengich:
On TV i was featured doing runway show and in the
pulse have mine featured several with designers cloths so i was that expensive
hanger.
K.U-Comrades Forum:
Indeed it is a passion.
If you were an animal, which and why would you be
it?!
Brian:
Hehe…a bee because i am a bee…bees are hardworking,
they make honey and i am making 'honey' for the society which they will appreciate
few years to come
K.U-Comrades forum:
Best fashion statement to you is? – a picture or two
perhaps 🙂
Brian Mengich:
The only real elegance is in the mind; if you've got
that, the rest really comes from it.
K.U-Comrades Forum:
Where do you see yourself in the next 5 years?!
Brian Mengich:
Supermodel in the world. That's my goal.
K.U-Comrades Forum:
Amen to that brother!
As a leader that people look up to, what say you on
the Obama gay topic?! – considering not that many leaders want to talk about
their stand.
Brian Mengich:
I really oppose that with all strong terms possible.
First as a Christian it's against the biblical secondly as an African it's a taboo.
K.U-Comrades Forum:
It has taken the spotlight especially with Obama
coming to Kenya and his take on it. What would be your advice to this story –
being it that you are a Christian.
Brian Mengich:
"Obama is not God, let God be God and let's abide to
his teaching and commandments. God will judge us individually not with Obama. "
Adds Brian.
K.U-Comrades Forum:
One misgiving people have/might have about you?!
And what's your say on it.
Brian Mengich:
Handsome guys are players. Don't judge a book by its
cover.
K.U-Comrades Forum:
Ha-ha… That's true.
While on the topic, hope you don't mind my getting a
little personal…any advice to your admirers?! Ama theirs a Mrs in the
picture?!
Brian Mengich:
He he …am dating!
K.U-Comrades Forum:
Mind my asking who's the mystery lady?!
Hehe…
Brian Mengich:
Just a pretty hot beautiful lady.
K.U-Comrades Forum:
Hahaha…as would be expected!
Last but not least…a parting shot to your
potential voters, as an aspirant of Mr. University Kenya.
Brian:
I would like them to know that their vote will not
go to waste, for l will represent each and every one towards the good of our
universities and society at large coz I am determined.
K.U-Comrades Forum:
Thank you for your time Brain. All the best in the
contest!
#Representing K.U in the Mr. University Kenya.
I'm currently am a contestant for mr university Kenya which will be on 31st may at kicc. Voting has started  and anyone can for vote for me .go to www.missuniversity.or.ke and vote for Brian Mengich.