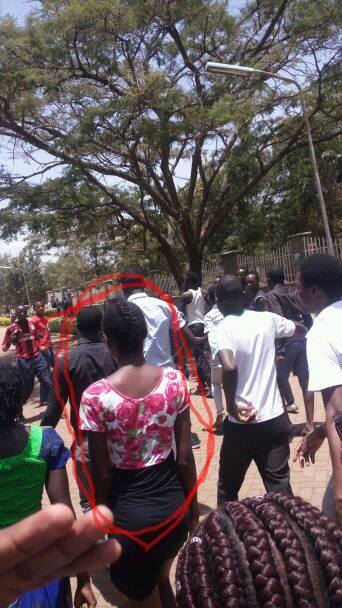 Following today's incident at Nyayo zone, KUSA Gender Secretary Doreen Mwenda had this to say:
I want to condemn with the strongest term possible the incident that occurred today at Nyayo 4.The young man was physically assaulting the lady who screamed to get help from comrades.Kindly ignore all other propaganda being spread about the lady n i want to assure you that the guy must apologize n face the law.I want to confirm that she was not raped,they only had a conflict which led to fighting.However, sexual harassment and physical assaults are illegal in Kenyatta University. Give the lady a peace of mind n don't dare tamper with people's self esteem.
Let us all remain focused n concentrate in revision for our exams.
wishing you the very best.
Regards
Gender Secretary KUSA
DOREEN MWENDA.