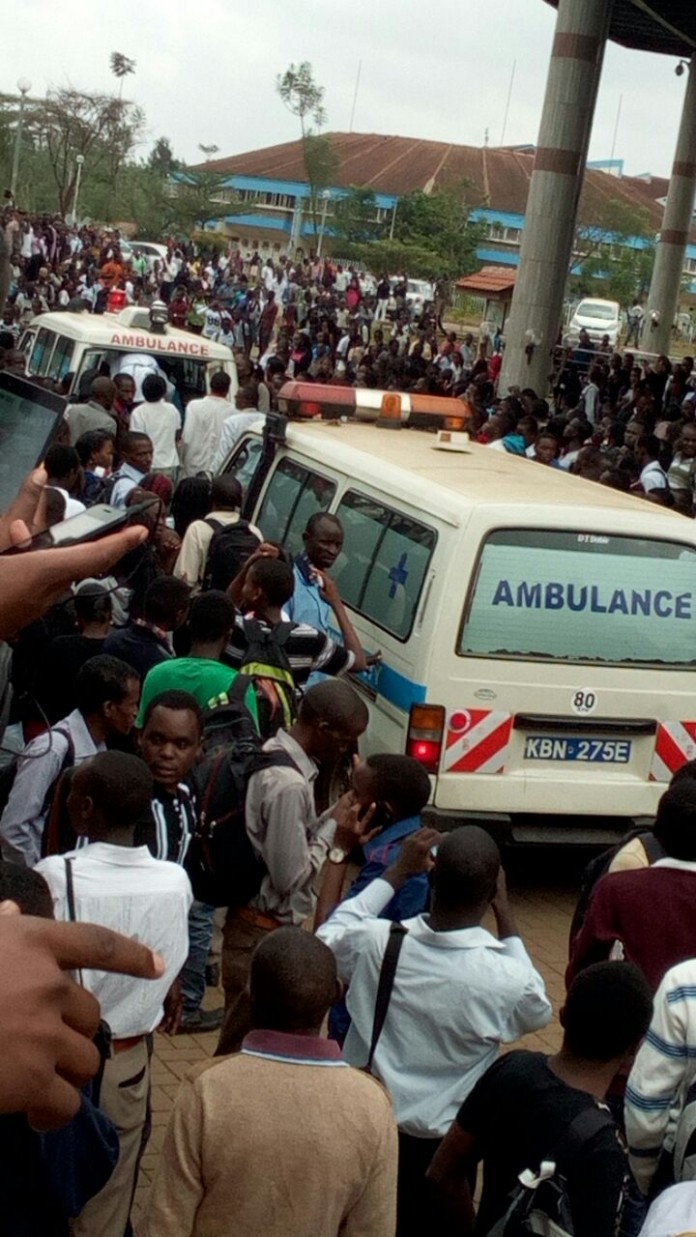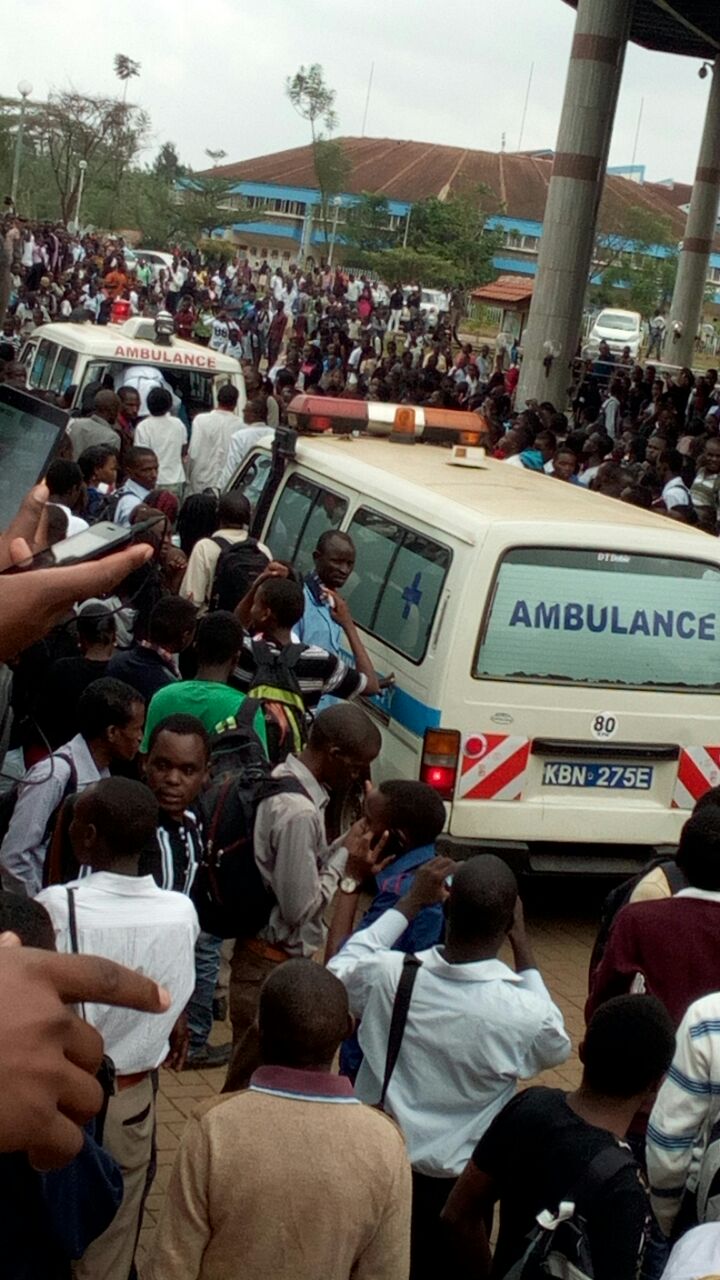 Yesterday morning at Kenyatta University main campus saw students struggling to rush out of the library as a false rumor spread about an alleged attack on the library. It was shortly reported that some rowdy students were the cause of panic amidst the students.
Photos quickly spread online of the campus' able medical personnel who were on the scene in minutes to help out injured students. It was however shocking to see one student hanging on a window ledge on 2nd floor!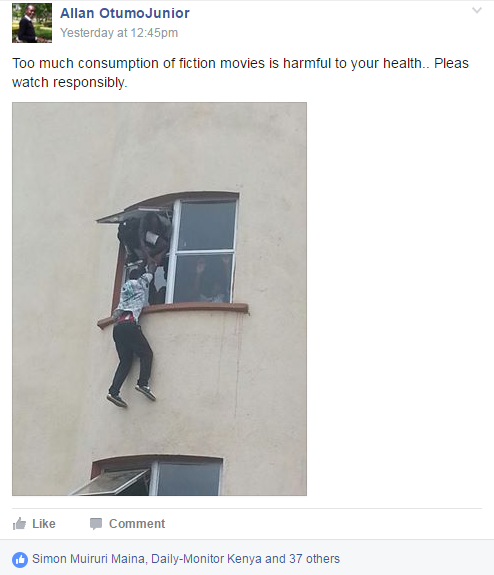 Some saw this as a blessing in disguise – a test to see how well students would respond to such situations in future. With the exams starting on Monday, the library was packed with students. Most of whom left for safety, unharmed.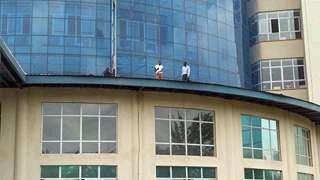 Here are some of the photos making rounds on social media: