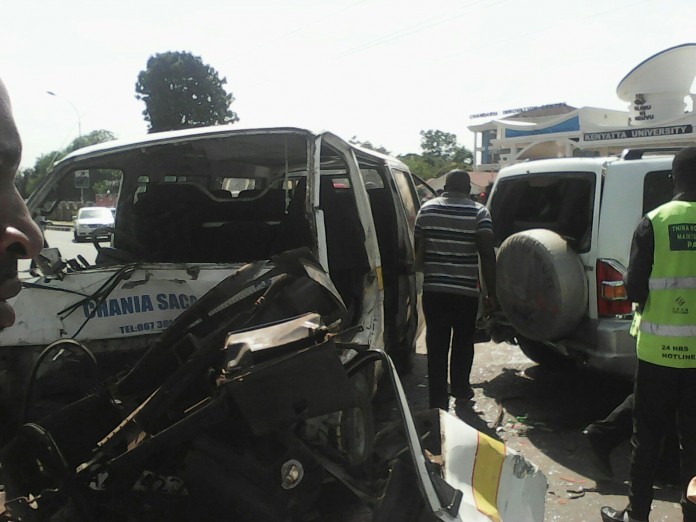 A driver and several people today 3:15PM were seriously injured after a matatu was involved in an accident ramming into another vehicle at KU main gate.
A witness, said the matatu which was on speed had tried to slow down to avoid hitting bump rammed in to another vehicle.
"I was on my way to campus, near the bridge when we saw the matatu speeding – the car had tried to slow down to evade bump when we heard a lond bang," he said.
"We have confirmed that the matatu hit another vehicle near KU main gate and investigations are going on to ascertain what happened," he said.
Other witness pointed out to brake failure on the matatu as the possible cause of the accident.
KU security arged matatu drivers using the super highway to be careful, saying the road was prone to accidents.
Thy added that serious work needs to be done on it so as to reduce accidents.
In 2015 alone, accidents on the stretch – on the super highway between Githurai 45, KU and Ruiru by-pass claimed more than 10 lives caused by suspected cases of careless driving by drivers of matatu vehicles.