Kenyatta University (K.U) has opened a state-of-the art Alumni Center next to the Chandaria Business Innovation and Incubation Center on your way from the university's main gate. The facility was officially unveiled by Mbeere South MP and Chairman, Budget & Appropriations Committee in the National Assembly, Mutava Musyimi, who was chief guest.
The center features a computerized resource center, modern gymnasium, sauna, restaurant, conference rooms, self-contained accommodation suites, boardrooms, executive lecture rooms, spacious lounges, alumni directorate offices, among other facilities.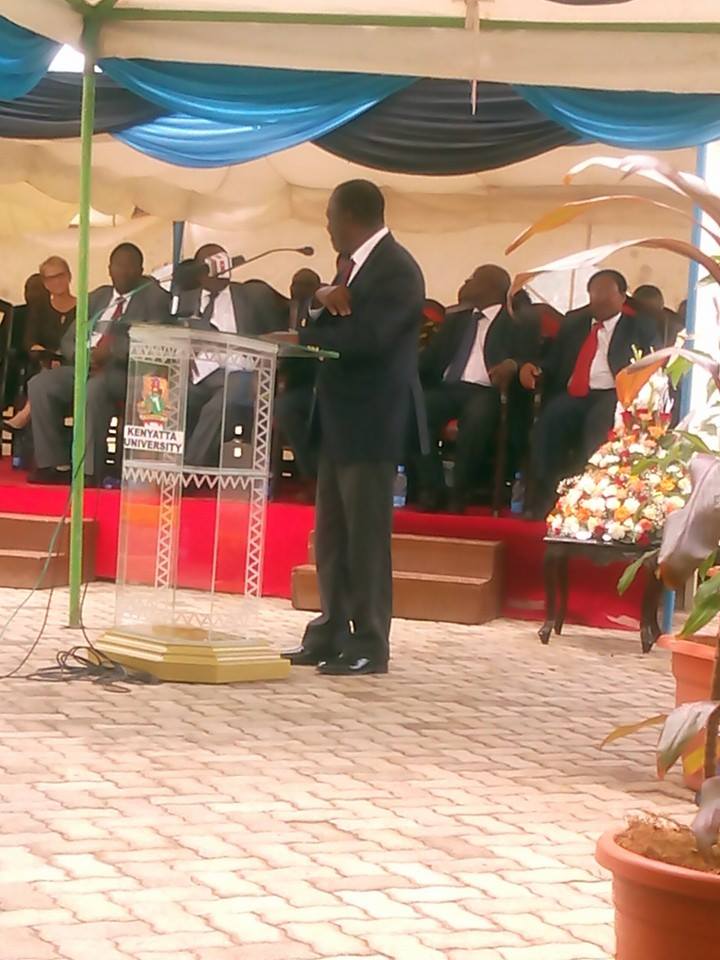 "This building will now become a place of recreation and relaxation…adding value to the engagement the university has with its Alumni in a mutually beneficial capacity…"
"In the past nine years, the changes witnessed in Kenyatta University have indeed been absolutely apocalyptic, both in terms of academics as well as infrastructure – a rich environment to learn and develop. Let's give back our time and talents to our alma mater."
Paraphrased remarks by Chairman Budget & Appropriations Committee, Kenya National Assembly Reverend, Hon. Mutava Musyimi, MP – Chief Guest at the launch of the Alumni Building.
Prof Mugenda said the ceremony was a realization of a dream mooted seven years ago to build a home for alumni members. "Kenyan and wider African context reflects an untapped potential in participation of alumni associations in contributing to overall university growth," she added.
Prof Martin Thuo, a distinguished KU alumni and Professor at IOWA State University, reiterated the need for alumni members in the Diaspora not only to visit but also bring in resources and lift up their alma mater.