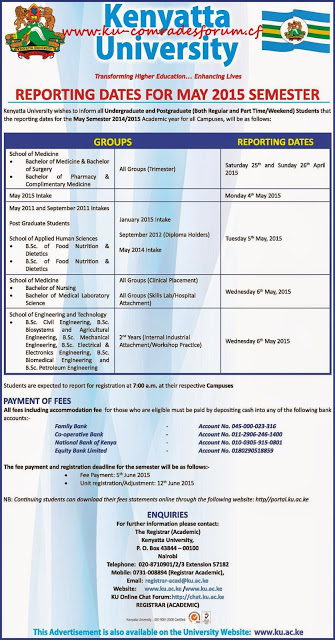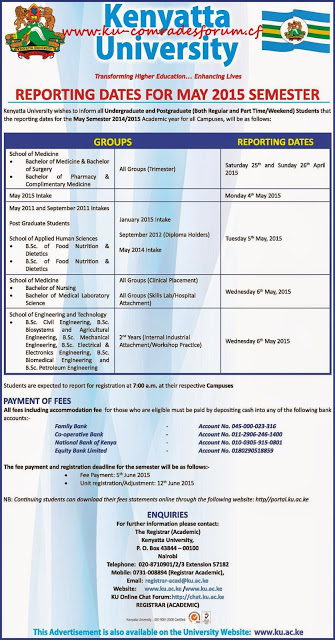 Click to enlarge | K.U-Comrades Forum
The May session registration of continuing and new Kenyatta University students will be on:
School of Medicine- Saturday 25th and Sunday 26th
May 2015 intake- 4th May
May 2011 and September 2011,post graduates and school of applied sciences, January 2015 intake, September 2012 (diploma) ,may 2014 intake – will be reporting on Tuesday 5th may
B. Nursing and medical lab- 6th may
School of engineering and technology second years- 6th may
Both the room application and stamping of units will be carried out on the same day at the Graduation square.
Welcome back to K.U and for new applicants: welcome to this higher institution of learning. The K.U community.
Here's the circular:
May Circular Dates | K.U-Comrades Forum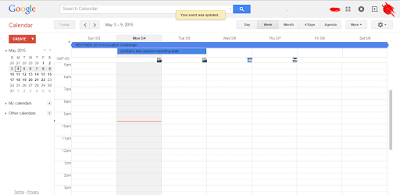 Kenyatta University google calendar.
Comments: Please leave your Gmail email address in the comments below if you want to be added to the K.U-Comrades Forum Calendar. Get updates on official and unofficial events today!