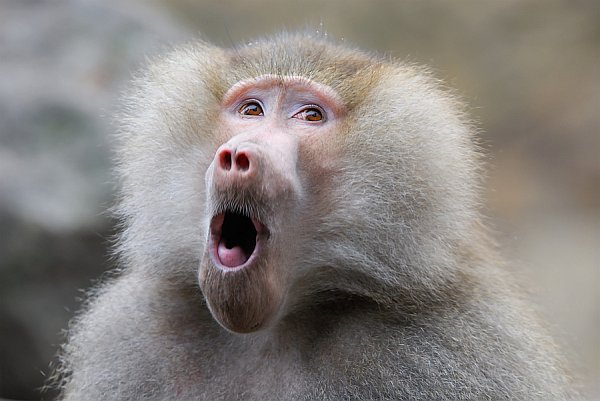 A village in South Africa is now living in terror of a baboon which has since been a cause for concern for the men, all this is because of its sexual orientation.
The baboon apparently loves to hump human males.
According to newsx.com, in the past week the said baboon has already attacked six men, pinning down innocent passersby who do not resist it.
According to one victim, George Chiune, he was attacked by the baboon while on his way home.
"I thought it wanted to kill me, but realized it was after my bum." Said George.
It is reported that five men from the village were hospitalized after complaining of acute anal pains and fatigue. The baboon which has since been nicknamed Somizi, usually travels alone.
"The baboon might be an outcast and chased away from it's troops that is why it is traveling alone." Said Lizzie McKenzie, an animal behavior specialist before adding, "but as to the reason it's attacking only males, it beats me."
As a preventive measure, male kids in the village are wearing preventive dresses until the gay baboon has been dealt with.