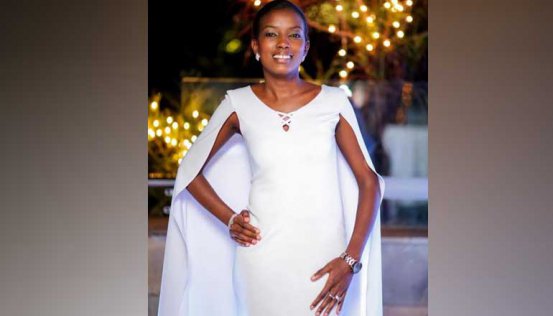 A former Kenyatta University graduate is among 175 youth nominated for this year's Africa Youth Awards.
Leanne Peris Kimani, owner of Diner and Blanc and Nairobi Franchise Leanne, a 2013 marketing graduate from KU, is the only female in her category and will be fighting nine females to be "Africa Youth (female) of the year".
Others eyeing the Journalist of Year. Award are Asha Ahmed Mwilu, Joshua Ogure and Soni Methu. Anne Kiguta, Beatrice Ndung'u and Joey Muthengi will be going for the Media Personality Award.
Forty seven female nominees and 99 males from 35 countries were announced on December 7 to square it out in 18 categories for the prestigious awards launched in 2014.
Other Kenyans in contention are Brian Okepher who will face off with among others, renowned Ugandan comedian Teacher Mpamire for the Discovery of the Year category; Joel Macharia, Mumbi Ndung'u, Jack Nyalando, Faith Zainabu, Rose Wachuka, Gakii Biriri and George Stanley Njoroge.
The awards will be hosted during the Heads of State Summit in Addis Ababa next year in January between 22nd and 25th.
The CEO of Africa Youth Awards, Terser Adamu, said the awards "shine a light on the amazing work of young people and organisations who are using their skills, knowledge and experience to progress the African continent and positively move it in the right direction."
The awards launched in 2014 are known to generate the 100 Most Influential Young Africans list, which received strong endorsements from President Paul Kagame and other influential Africans.
Notable past winners of the Africa Youth Award include Ashish Thakkar, Sara Nana Yeboah, Aya Chebbi, Cyrille Guel, Ahmed Adamu, Bitania Lulu Berhanu, Kelvin Macharia Kuria, Umar Krupp and Richard Paa Kofi Botchway.
Do you have something to add to this story? Comment below