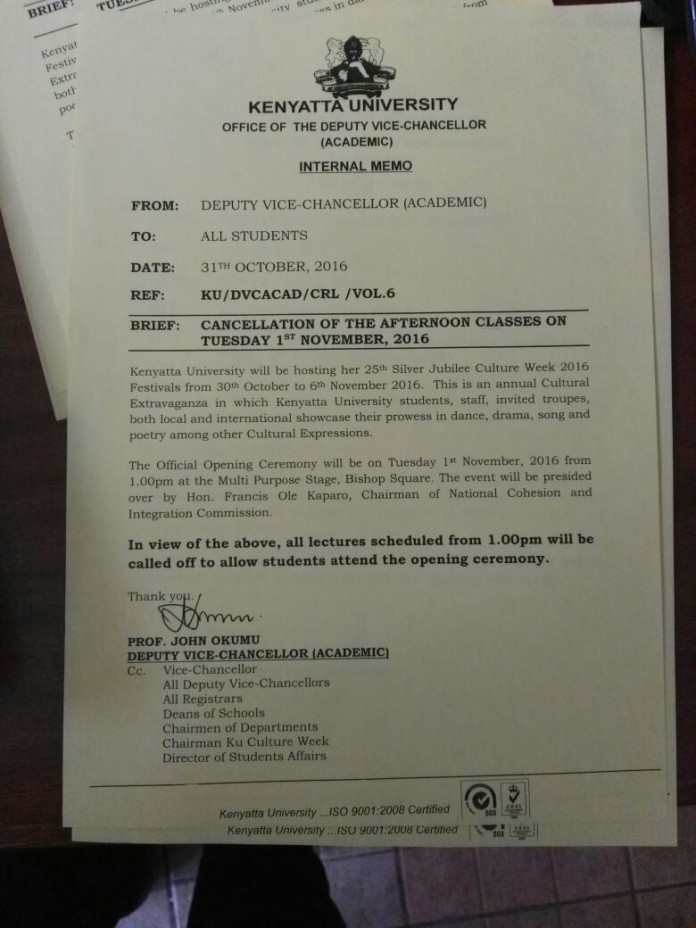 Today, on Tuesday; Afternoon classes have been cancelled as Culture Week 2016 officially launches at the Bishop square this afternoon.
Ever since I was in first year, culture week has proved one of the best events in the campus with everybody being allowed to showcase what they have to show for in terms of cultural diversity – including but not limited to traditional dancing, solo nite, music groups, poems…you name it!
Come join in the festival fun this year!