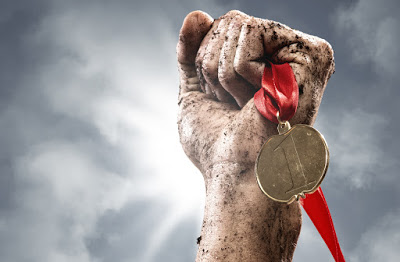 Nobody wants to be a nobody. Everyone aims to be an achiever. A high achiever. We are aiming for the stars. Greatness is a much desired destination to us. We all want our names to resonate in people's ears for a very, very long time. A rich legacy, for that matter.
A day rarely goes by without fantasizing about our rosy future. A great career. Majority ownership in a blue chip corporation. A revered diplomat. An artist to reckon. A renowned philanthropist. A newsmaker. The crème de la crème of the society.
Few people are born great while many attain greatness. This is a fact we acknowledge hence our continued effort towards success and greatness. It is common knowledge that greatness is not necessarily measured by material worth. Happiness and peace too are a measure of contentment and greatness. You can have tons of dollars bouncing in your bank accounts but all that won't matter if your life is without this basic ingredient called happiness.
This begs the question, do you love what you do or you are just in it for the pay? What is the point taking home a fat pay perk yet you struggle through the 9 to 5 system.
A great man, Confucious said, ''do what you love and you will never work a day in your life''. Life is too short to do things you don't like.
Do what you love and love what you do. This way, many doors, even those you never thought existed will open. There is nothing as fulfilling as being in a career where everything you do seems so effortless. Everything you touch turns platinum. It isn't because gods smile upon you more than others; but rather because you are doing what you love. You will be smiling all the way to work and back home. What more can you ask for other than smiling through life? Isn't that greatness?