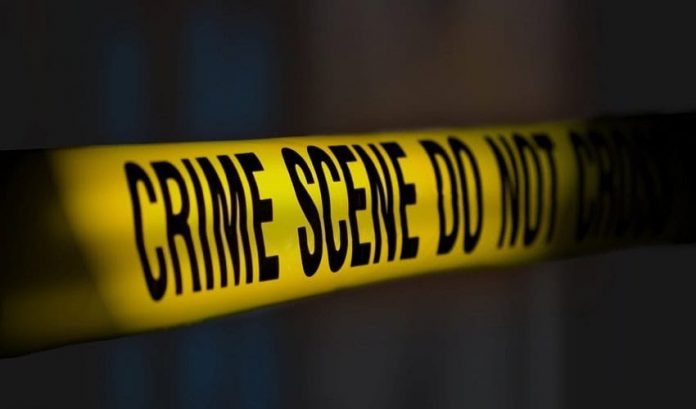 A Kenyatta University Student has narrated how he was unexpectedly conned by robbers pretending to be operating a public transport vehicle along Thika road. The student who sought anonymity for security reasons was travelling from Kahawa Sukari to Ruiru Bypass when he was lured by goons to board their personal car which was branded PSV. They later bypassed his destination before conning him his phone and money amounting to Ksh 92,000 and later dumped him at Murang'a.
According to an explanation given to one of his friends, the boy was standing by the roadside at Kahawa Sukari in the morning hours of Tuesday March 2 awaiting to board a matatu to Ruiru bypass where his friend had been waiting for him for some hours. He couldn't easily find a matatu as those passing were full of passengers. Suddenly a personal car branded PSV arrived, there was a tout shouting Bypass 30, Ruiru 30, Juja 50 and so forth. Since he was in a hurry, he decided to board the car, he couldn't stay any longer as it was getting late. And that's where he made the blunder.
Fast forward to KU and Bypass where he expected to be dropped, the goon continued yapping like a real tout calling people to board the vehicle. Instead of dropping him at Bypass, they dished out needles and knifes and threatened to harm him. They tied his arms together, folded his mouth and eyes with a cloth before ordering him to remain silent.
They ordered him to surrender his phone, money and any other valuable that he had. The goons asked how much money he had, to which he revealed a sum of Ksh 27000 in his M-PESA account. They demanded his Pin and withdrew all the money at a nearby M-Pesa shop. As if that was not enough, the thugs ordered him to call his close friends and relatives, lie that he had lost his mother and he needed some cash to take the body to the mortuary.He called a few people who wired him some money through M-PESA. Each time he received money, the goons would stop the car and withdraw immediately before proceeding with the unknown journey. In the end, the gang had conned him a total of Ksh 92,000.
The car stopped at one of the suburbs of Murang'a where the gang dumped him and vanished. He was later saved by an average old man who came across him, untied his arms and took him to the police station to report the incident. The good Samaritan helped him get his way back to his residence where he got a mobile and called one of his friends to explain the fateful incident.
The news later broke out to the public and left the people, especially those plying the Thika road route in shock and disbelief. So far, seven similar cases have been reported along the route. The gang is said to be aiming the students from Kenyatta university, JKUAT and other Institutions along the route. This is therefore a call to all the comrades and civilians to be extra careful when travelling along Thika road. Conmen have developed new methods of tricking innocent Kenyans and stealing from them in broad daylight while no one seems to notice.
Cases of theft along Thika road have been reported at minimal levels owing to the fact that many security forces are located along the route. Beginning with Kahawa barracks, GSU Camp, NYS Camp and numerous police posts and stations located at strategic positions. However, the ill-eyed seem to have noted slumber among the security forces and have took the advantage to steal from innocent Kenyans. The security measures should be tightened along the entire Thika road and other interior places to avoid such incidences in the future.
Students are encouraged to remain vigilant and report any suspected cases of fraud and theft in the neighboring police stations. Furthermore, you are discouraged from walking alone especially during the night, always walk with your friends as it is safer. Avoid neglected places and desist from boarding personal vehicles and matatus that are not branded PSV and official Sacco names.
Take charge of your own security and that of other comrades. KU Comrades Forum urges you to follow these guidelines for your own safety and security while pushing through your campus life. Remember security Starts with you.